Colorful Diaper Pails
Simple or Swank: Bold Colored Diaper Pails
I'll admit that when it comes to diaper pails, I'm just a standard Diaper Genie kind of gal, but these days, new additions to the diaper disposal scene have pails becoming a — dare I say? — stylish component of nursery decor. If you want to make your diaper pail a bold focal point in your lil one's room, check out these two bright options.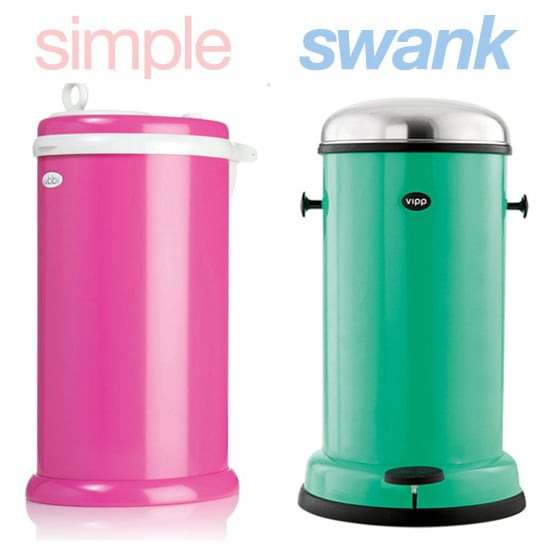 Simple: The cost-effective option is the Ubbi pail ($80), which comes in eight colors, including hot pink, blue, and purple. The eco-friendly steel diaper pail also features a rubber seal that prevents leaks and keeps odors locked in, as well as a childproof lock. You can even customize the Ubbi with peel-and-stick decals.
Swank: The VIPP Diaper Pails ($319) are the luxe option, made of odor-free stainless steel and favored by doctors because they're compact and airtight. The pail comes in standard white, but the new limited-edition red and green pails were definitely designed to be noticed.
Which do you prefer?