Companies Less Likely to Hire Working Moms
Companies Biased Against Working Moms, Are They Less Committed?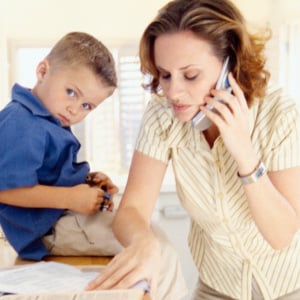 When you ask a mother to choose between her child and her job, there's usually no contest. That's the maternal instinct, but should employers be blamed for taking that fact into consideration. A research firm that polled companies since the recession says that global corporations are less inclined to hire family women as of late. According to a Forbes report:

According to the survey, bias against working moms remains strong. A surprising 38% of UK companies fear that working moms are less committed and less flexible, while 31% believe they will leave shortly after training to have another child and 17% worry returning moms will have out-of-date skills.
The international numbers were strikingly similar with 36 percent of employers saying they'd hire working moms in 2011, which is eight percent less than last year.