Cool Cameras For Kids
Photo Bombs! 7 Cool Cameras For Kids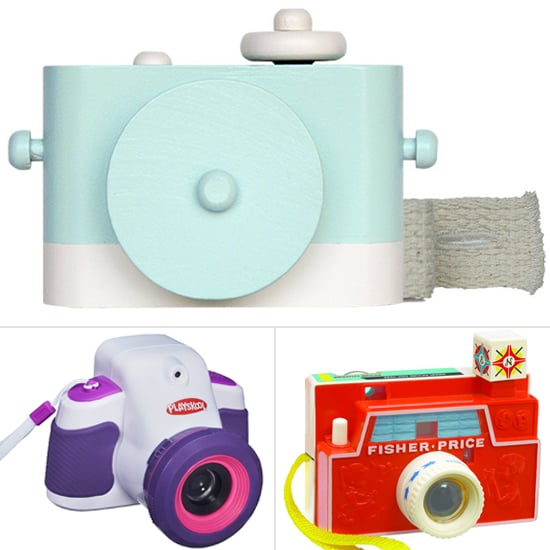 Whether your little one is a photo enthusiast or just wants to be like mom, who's constantly clicking away, these cool cameras will encourage creativity! The youngest photographers can learn to point and shoot through pretend play with a retro-looking wooden camera like The Land of Nod's kaleidoscope version, while kids ready to take real pictures can learn on cameras made just for little ones. Keep scrolling to find the cool camera that best fits your kid, just in time to capture some holiday memories!
This cute camera from The Land of Nod might not take real pictures, but kids will be endlessly entertained by the kaleidoscope inside!
Available in white with pink and purple or gray with blue and green, Playskool's Showcam is a two-in-one digital camera and projector that stores up to 1,000 photos and includes more than 50 effects to customize photos, including stamps, sounds, and animations. Simple controls, big buttons, and kid-sized handgrips make this a kid favorite.
Keep reading for more amazing kid cameras!
First introduced in 1968, Fisher-Price's iconic Changeable Disk Camera is back! Interchangable picture disks freaturing nursery rhymes, animals and their babies, and Goldilocks and the Three Bears are advanced by pressing the "shutter" button, and the camera comes with a take-along strap and a rotating flash cube.
Twig Creative's beautifully painted wooden toy camera comes in a variety of color combinations. Made of solid exotic wood, the camera also has a removable strap.
VTech's Kidizoom Camera comes with a 4x digital zoom, built-in photo effects, three in-camera games, and even the ability to record video movies with sound. The camera stores up to 800 photos and can connect to a computer so kids can store and send pics!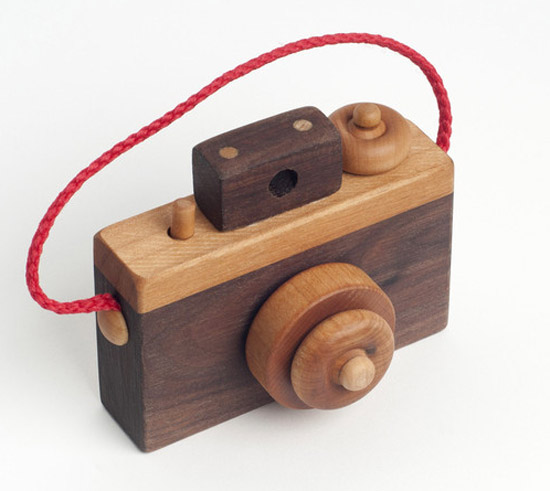 Brimful's pretend camera lets kids peek through the viewfinder, rotate the lens to focus, and push the springy button to take a picture. The cool camera is made of walnut, alder, and birch and has a red fiber handle for baby to carry it around.
Fisher-Price's Laugh & Learn light-up camera has four sing-along songs help baby learn about counting, colors, feelings, and more, along with a ball to bat and roll, beads to spin, and a toggle to press.