Cost of College
9 Hidden Costs of Attending College
The acceptance letters have arrived, and your not-so-little one is bound for college! Now he has to decide where he wants to go, while you have to decide if you can pay for it. At first glance it may seem affordable, but college costs more than the tuition listed in the welcome packet. Between the necessary school supplies and bringing them back for holidays, you can easily spend several thousand dollars on extra expenses. Read on to uncover the hidden college costs, and get some tips for cutting down on the price.
Books and School Supplies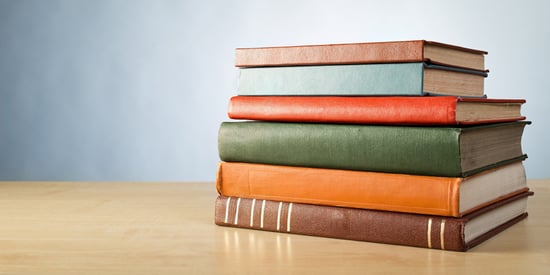 During the 2012-1013 school year, the average college student spent $1,200 on school supplies — the majority going towards books. While books are essential to your child's education, there is a way to cut the cost. Avoid the school's bookstore, and buy the books online, where they are bound to be a few bucks cheaper. Your child can also look into renting textbooks, but in some cases it may cost as much money as buying the book. For a guaranteed way to save money, buy a used book, which can be up to 75 percent cheaper than the new version.
Computer

Your child may already have a laptop, but you should consider upgrading their gear before sending them to school. Some universities have on-site tech support that only supports certain brands of laptops. Some majors may also require a computer that has more than the basic Microsoft Office Suite. Luckily, you can purchase a basic laptop for $300 to $400.
See more hidden college costs after the break!
Dorm Decor

Though a small space means less room to decorate, you still need to purchase linens, toiletries, and hangers for their room. You may also have to purchase a microwave and fridge, as not all colleges provide them. Before you go on a shopping spree, see what you and your family members already own. Perhaps a niece doesn't use her dorm room sheets now that she graduated, or your brother bought a new microwave and wants to get rid of his old one. She may scoff at the idea of hand-me-downs, but you won't mind saving some money.
College Wardrobe

Once they get accepted into college, they'll want to show their school spirit. While it makes the most sense to shop at the school's bookstore, they will cost more than you should pay for a sweatshirt. Large chains stores like Target and Kohl's sell some collegiate items at a more reasonable price. If your child is going to a small school, search for some off-campus clothing stores that are bound to have a few items in stock.
Laundry

The days of free washers and dryers are gone. At most colleges, one load of laundry costs $3. If your child likes to separate lights from darks and do laundry once a week, that totals $24 a month. That being said, college kids have a knack for wearing clothes for weeks without a wash, cutting their laundry days down to once a month.
Food

Even if your child has a meal plan, late-night study sessions and postparty munchies will force them to order food off the plan. It's OK to let this slide once in a while, considering the quality of most college cuisine. To keep this from becoming an expensive habit, stock their dorm room with substantial snacks (think peanut butter and crackers, popcorn, or yogurt) and even a few frozen meals (i.e. pizza and burritos).
Printing

You would think after all the money school's charge for tuition, the least they can do is throw in free printing. Unfortunately, most schools charge 10 cents per page. Between syllabi, online readings, and papers, that can cost kids close to $100 a year. To lower the cost of printing, purchase your child his own printer for $35.
Extracurricular Activities

You want your child to have the best college experience, and that means getting involved on campus. Most additional activities, like a cappella groups or intramural flag football, will cost next to nothing. But joining a more large-scale organization, specifically fraternities and sororities, can cost more than their school supplies. Between rush fees, dues, social events, and clothing, students can spend over $3,000 a year on Greek life. Make sure this is something your child is very interested in and invested in before writing the check.
Travel

If your child attends a school close to home, than you're escaping a major expense. If school's across the country, however, then bringing them home for holidays and breaks will put a dent in your wallet — possibly over $1,000 a year! And don't forget about the inevitable Parent's Weekend visit. To save some money on travel, book plane or train tickets up to three months ahead of time, especially around the holiday — for every day you wait, ticket prices increase by $5. For kids who are within driving distance, see if they can carpool with a classmate who lives close to your town, and share the gas expenses.