Creative Sleeping Baby Pictures
The Most Creative Kid Pictures You'll See
For most moms, stuffed animals, sheets, and other toys go back in the drawers once the kids are done with them. But for one parent, Queenie Liao, they're the backdrop for some seriously stunning photos of her children. Do yourself big favor and see how the California-based freelance artist and mother of three boys uses her imagination to come up with these whimsical fantasies.
Liao has gotten lots of recent attention for her series of photos titled Wengenn in Wonderland — which have been turned into a book — of her youngest son in different dream scenarios while he sleeps. But her other pictures of kiddos big and small are just as captivating. Ahead, check out some of our favorites, and cue the awws!
Prince Charming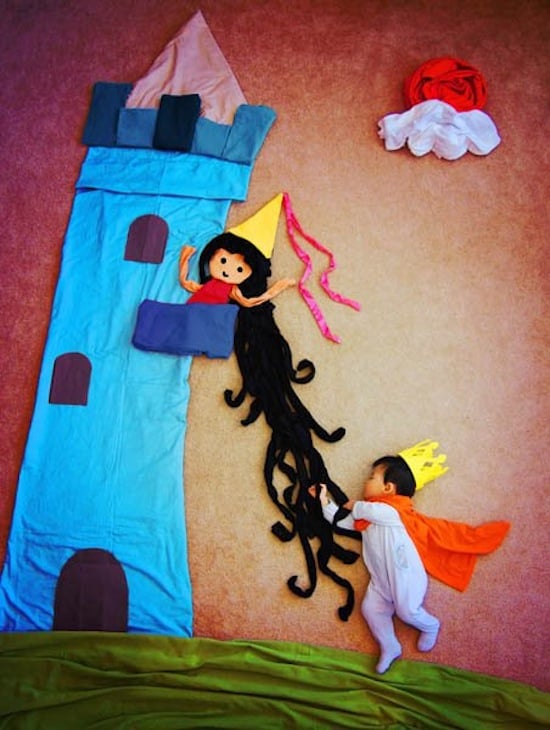 The Little Monster
Keep clicking to see more of Liao's incredibly creative snaps!
Raining Hearts
The Scarecrow
Ringmaster
Angel vs. Devil
The Princess and the Frog
Ski Adventure
Mini Statue of Liberty
Kid Cupid