Creepy Baby Pears
Creepy Pears Shaped Like . . . Babies!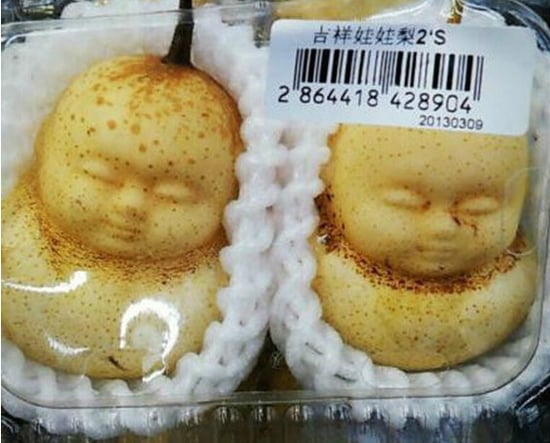 Babies are delicious, but that doesn't mean we'd actually want to eat a piece of fruit shaped like a sleeping baby — or does it?
As reported on Rocket News 24, infant-shaped pears are causing quite a stir in Asia. Grown in molds and marketed as "happy/joyful doll pears," they are reportedly the talk of the town, but not a very successful product. As with real babies, customers find them too cute to eat!