Crib Linens For Same-Sex Children
Did You Buy New Crib Linens?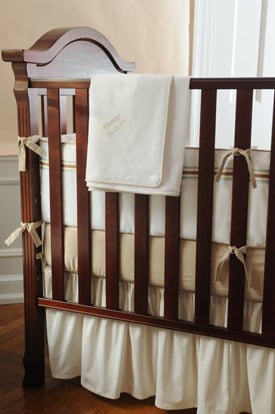 Were your baby sheets thrown out with the bathwater? New moms invest a lot in their first babies. From cribs and swings to strollers and bouncy seats, the price tag for newborn essentials can seem ridiculous. When baby number two (or three) is on the way, many parents look forward to getting a second use out of the equipment.
But what to do with the wee one's bedding? Once the firstborn moves from the crib to a bed, there's a chance the linens can be used again. For some mamas adding a baby of the same sex to the family, there is the temptation to give the new baby a nursery of his own, while others act more practical and reuse the crib bedding for a second time.