Cursive Writing Practice Tools
Script Away! 9 Tools to Perfect Their Cursive Writing
Back in the day, students hunched over their desks and practiced cursive until their hands cramped. But those days are long gone. The Common Core standards have removed cursive from the English curriculum, turning it into a lost art form. While some think cursive is just a way to make papers aesthetically pleasing, there are other advantages. Cursive has been shown to increase brain activity, improve academic performance, and inspire creative thinking. Luckily, your child can still reap the benefits without the school's help. With these hands-on apps and fun games, kids can learn how to write in cursive outside of the classroom.
Cursive Touch and Write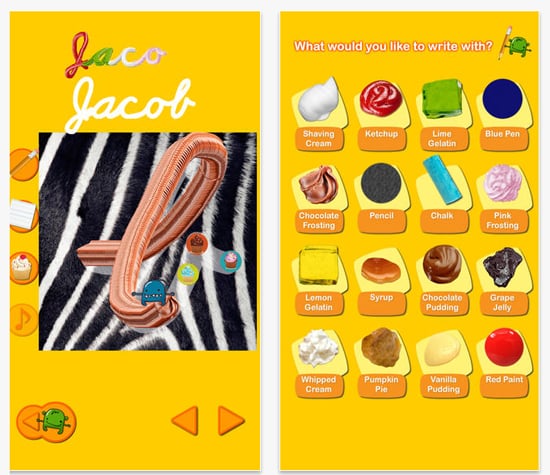 Cursive Touch and Write ($3) gives kids an excuse to play with their food. Kids choose from an assortment of treats like chocolate frosting, whipped cream, and ketchup to work on their handwriting. Once they perfect single letters, you can switch to whole word mode where kids learn how to link letters together.
LeapFrog Dry Erase Workbook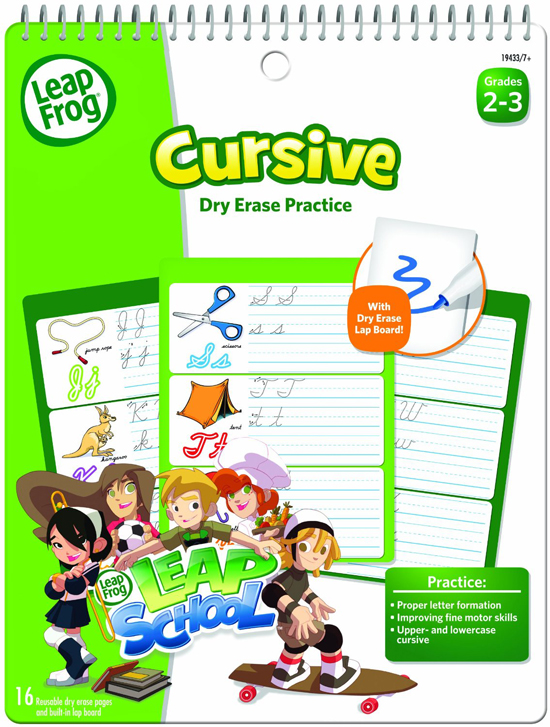 LeapFrog's workbook ($6) provides 16 pages of practice for kids. Once they finish all the activities, simply wipe it away and start again.
Kid-O-Cursive Magnatab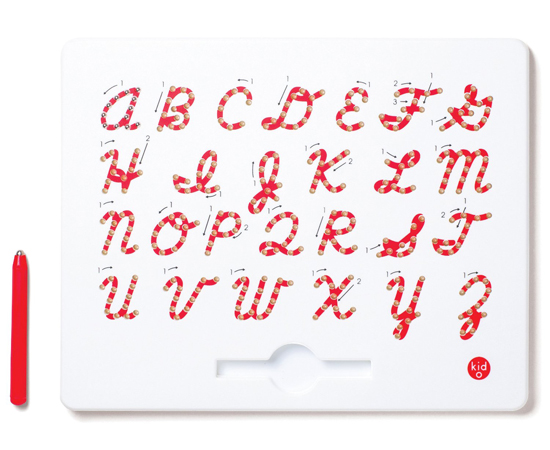 Teach them to write before they enter school with the magnatab ($29). Available in uppercase and lowercase, the magnetic tablet allows kids to trace letters with a pen while pulling the magnetic balls. Once the balls are together, the child has successfully "written" the letter.
Check out more cursive learning tools!
Fundanoodle: I Can Write Cursive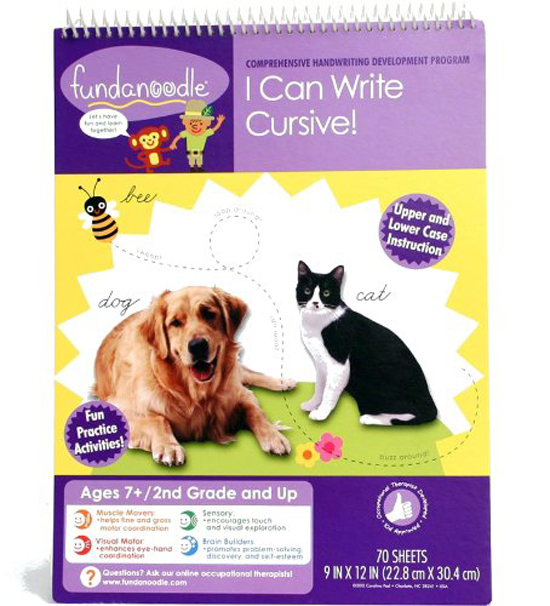 With the Fundanoodle workbook ($13), kids learn how to write letters, words, and sentences about subjects that relate to the letter (example, E is for earth). As an added bonus, each page comes with a fun fact about its subject.
Steps4Kids Cursive DVD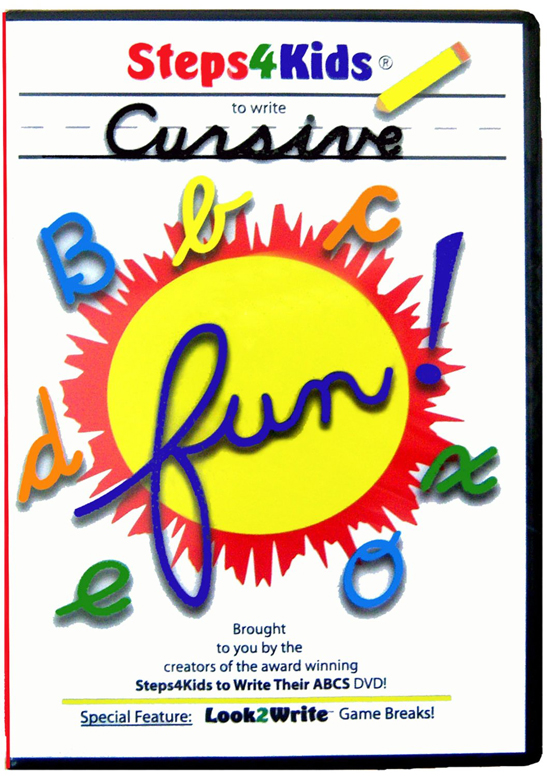 The Steps4Kids DVD ($20) provides an hour of lessons for parents to use in their living room. In addition to the instruction, the DVD includes game breaks where kids race to write as many words as they see in the graphic that begin with the cursive letters shown.
Zaner-Bloser Handwriting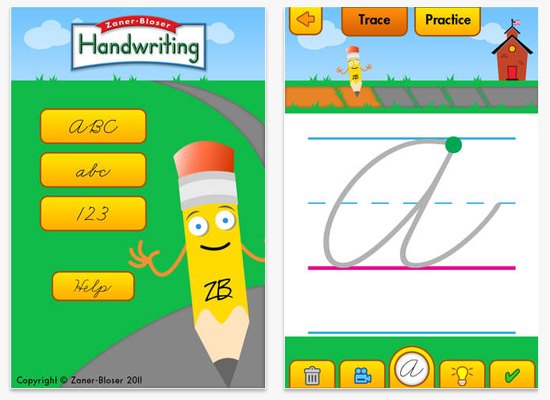 Video animation is the key to teaching kids in the Zaner-Bloser app ($2). The app also includes a built-in reward system to support kids and motivate them to practice more.
Wacky Sentences Handwriting Workbook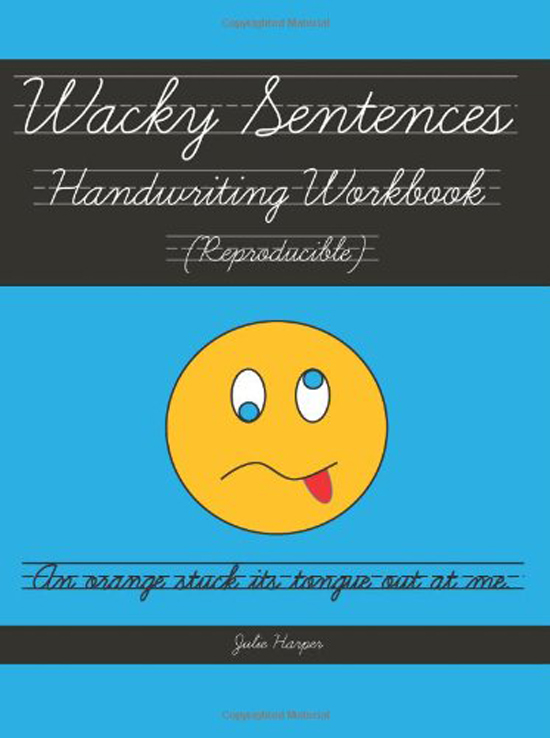 Who says you can't laugh and learn? The Wacky Sentences workbook ($9) lets kids practice their penmanship by tracing over funny sentences, making it a more enjoyable experience.
Cursive Writing Made Easy and Fun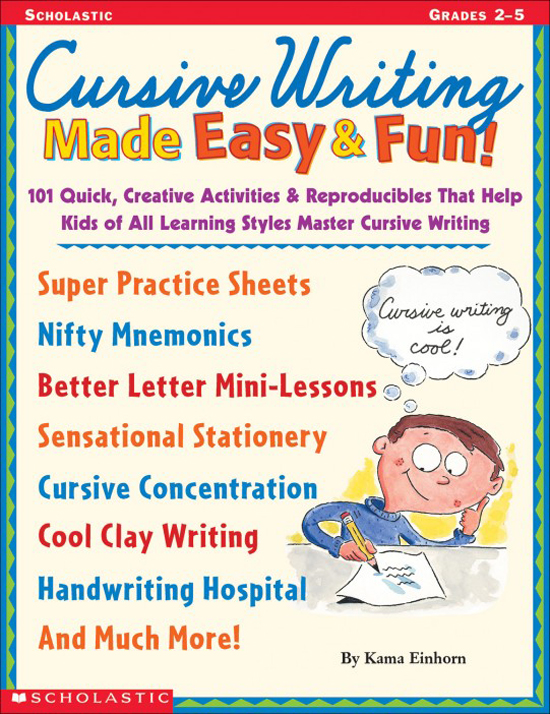 The Cursive Writing Made Easy and Fun ($13) presents kids with the Cursive Challenge. Once they complete the 120 pages of activities and lessons, they will earn a certificate to mark their special achievement.
Cursive Practice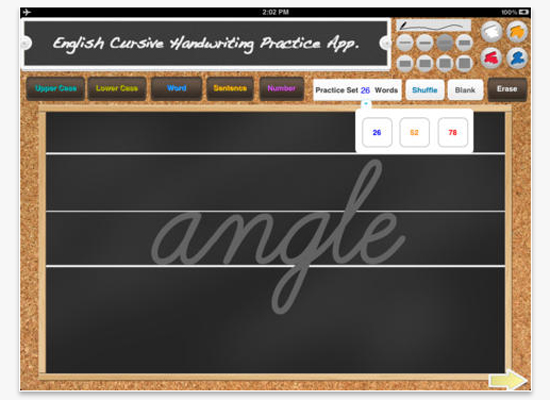 Go completely old school with this blackboard-inspired app (free). Great for iPads, the app uses famous quotes to hone kids' skills.