Custom Wall Art and More From Pixers
Pixers' Customizable Wall Murals: Ga Ga or Gag?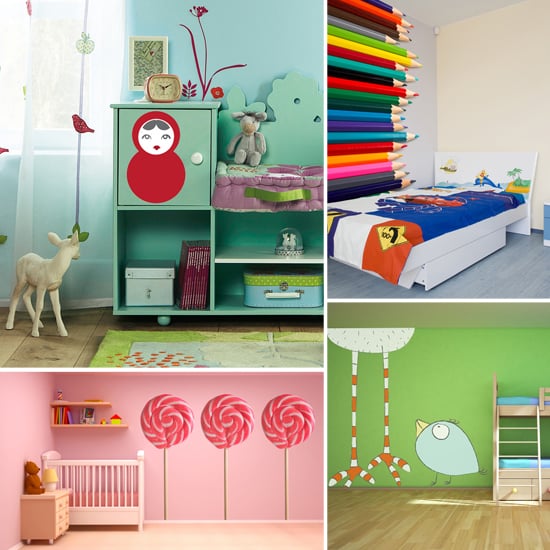 Wall decals are all the rage in kids' rooms, but even the seemingly endless options you can now find online can be a bit limited in terms of size (as in, what you see is what you get). But new European import Pixers changes that with over 20 million totally customizable and easy-to-install wall decor, murals, and decorative stickers, including a ton of kids' options.
What's unique about the company, which just launched in the US, is that you pick the size of your decal, sticker, print, or mural so it fits your space. Want to put a Matryoshka doll on her bookshelf cupboard? Measure the door and order it to fit. Want some larger-than-life lollipops, cartoon birds, or colored pencils for your nursery wall? You can get those made to order, too. The murals come on your choice of vinyl, washable super vinyl, removable SmartStick, or a simple self-adhesive; the stickers come as wall decals, standard or magnetic stickers, or window films; the prints come on canvas, PVC, acrylic, or Dibond; and the posters come in standard or HD. No matter what materials you pick, Pixers' creations are all incredibly affordable (we're talking about a few hundred bucks for a piece that would cover a 10-foot wall)!
So what do you think of Pixers' kid-friendly, totally customizable murals and more? Weigh in below.