People of all ages love Star Wars; it's no secret. So if your little is a fan, why not let them parade around in a costume of their favorite character this Halloween [1]? (And because we're realistic, we know this likely means they won't take if off for the rest of the year).
We love the idea of a bunch of mini Luke Skywalkers and Yodas running around, so we've rounded up 28 of the best Star Wars costumes [2] ever. And the best news? Most of them are DIY [3] or handmade and available to buy on Etsy. The Force is strong with these.
Rey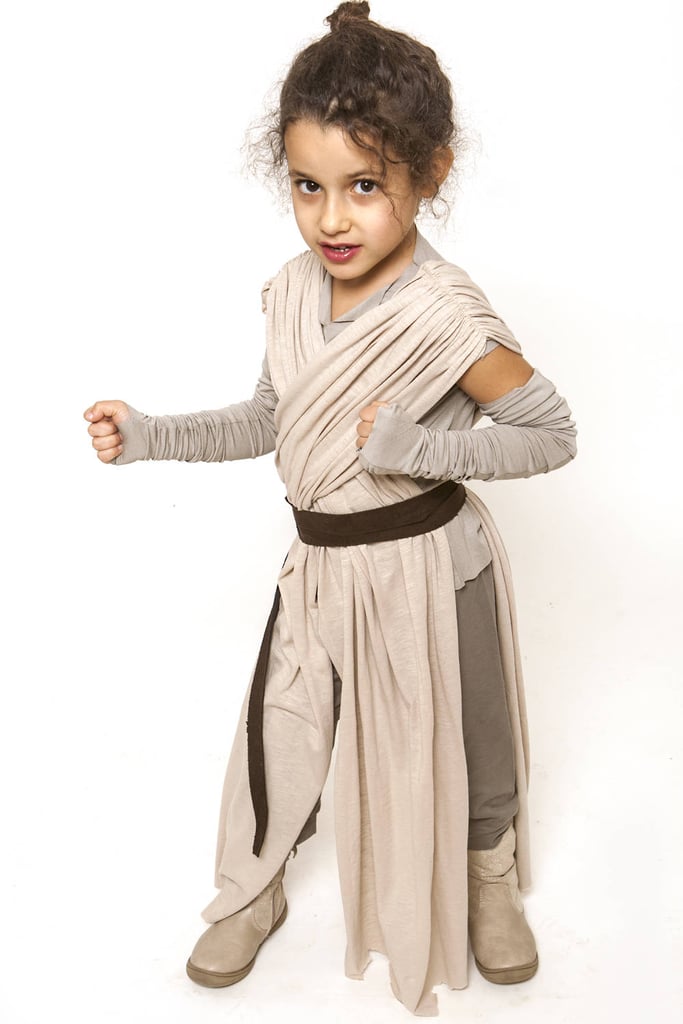 Your little one can be as fierce as Rey in this handmade costume [5]. ($75)
Baby Ewok
This adorably soft Ewok hat [6] ($35) is a comfy option for little babes.
BB-8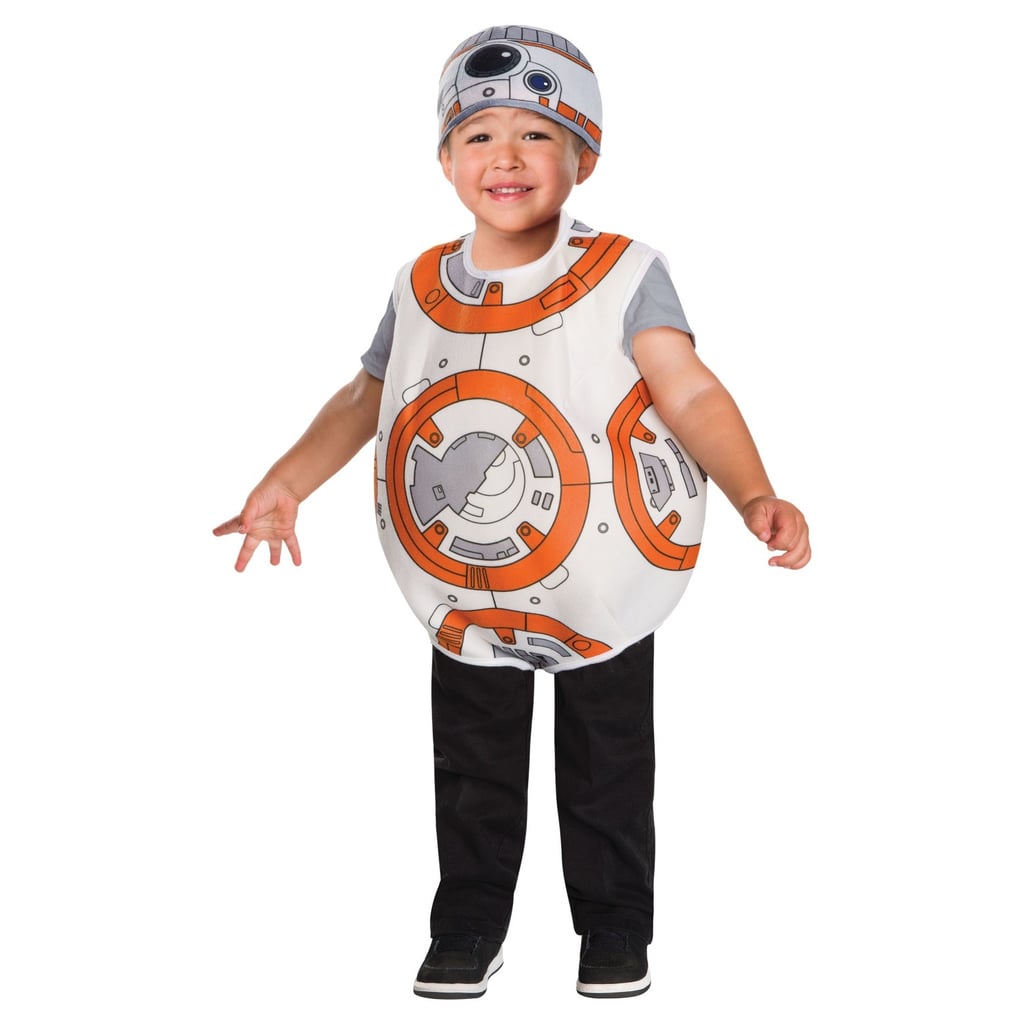 Your toddler will want to wear this simple BB-8 costume [7] ($20) all year long.
Jedi Padawan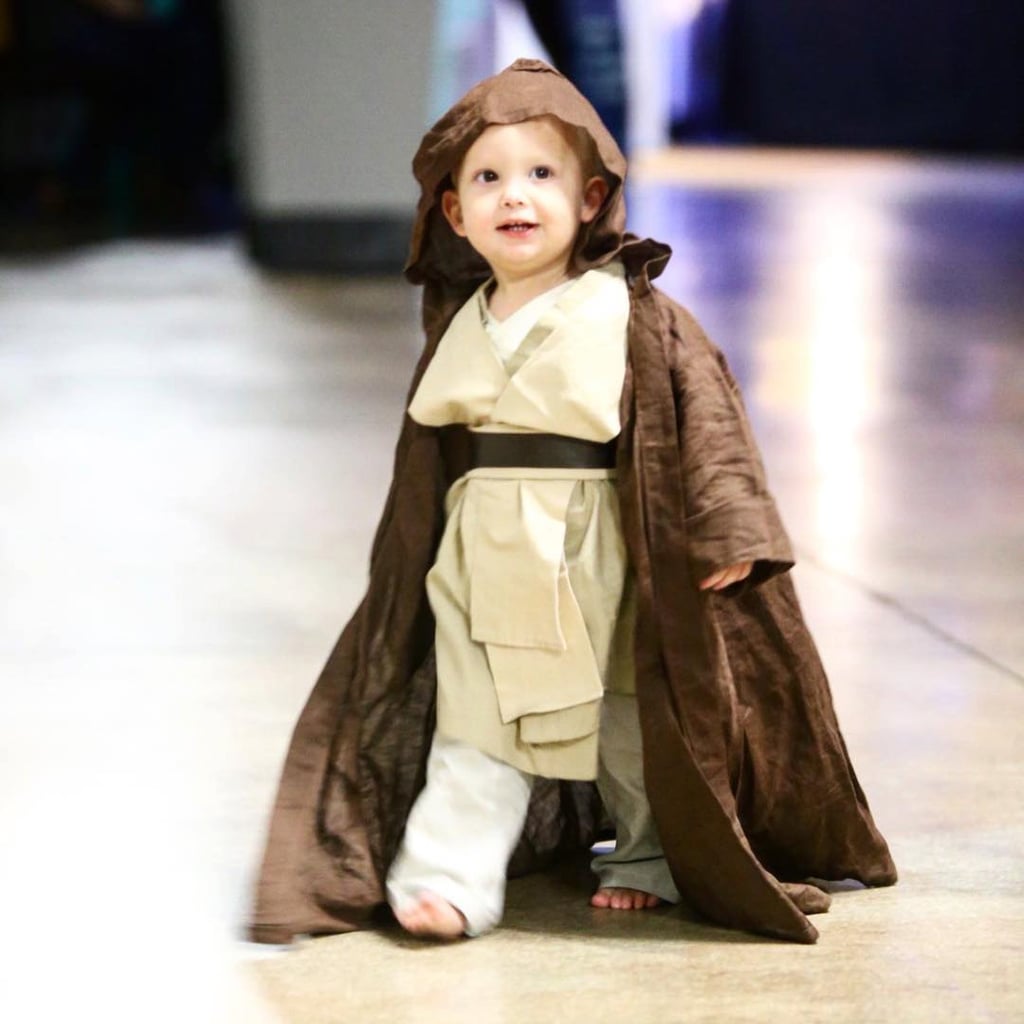 This adorable robed Jedi costume [8] ($115) can be DIY-ed out of a karate uniform and some extra fabric!
Princess Leia Dress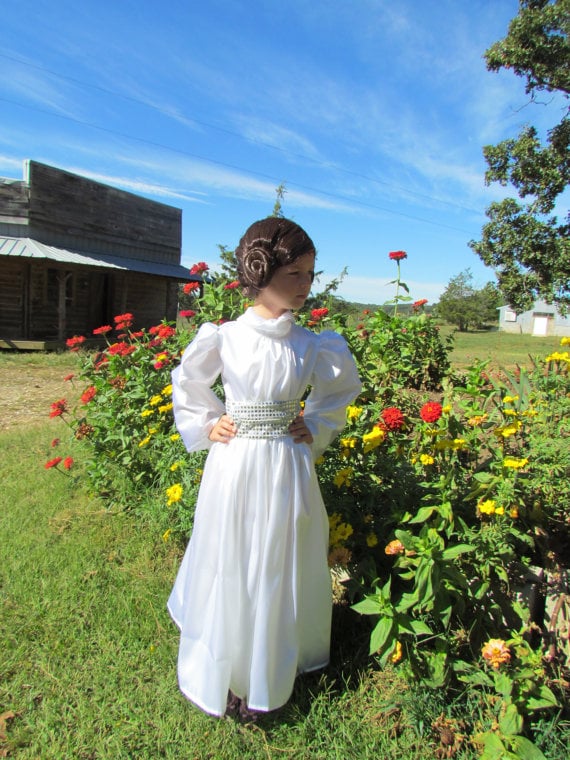 For older girls with long hair to tie into buns, all they need for Halloween [9] is the dress and belt [10] ($90) to be Princess Leia.
Infant Wookie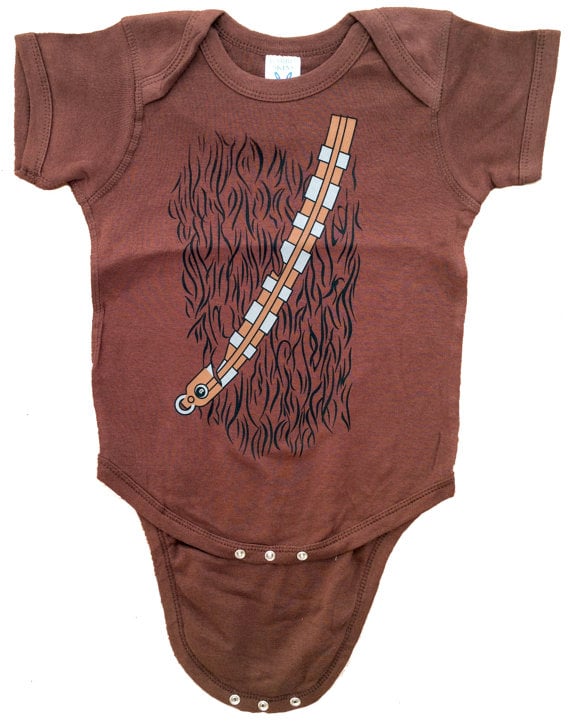 For warmer climates, babies can enjoy Halloween [11] as their parent's favorite Star Wars character, a Wookie [12] ($13).
R2-D2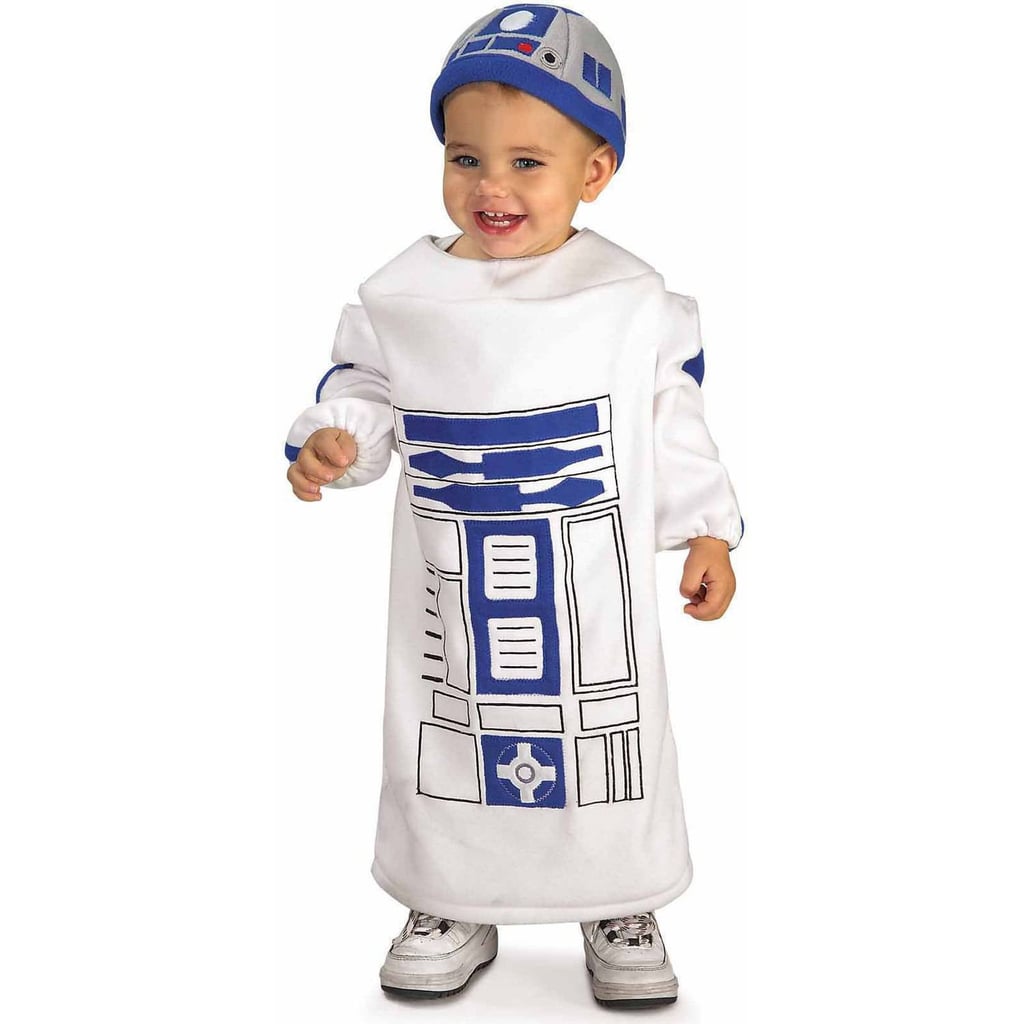 Beep, boop! Your little can aptly pose as one of the franchise's tiniest characters, R2-D2 [13] ($19)!
Sith Lord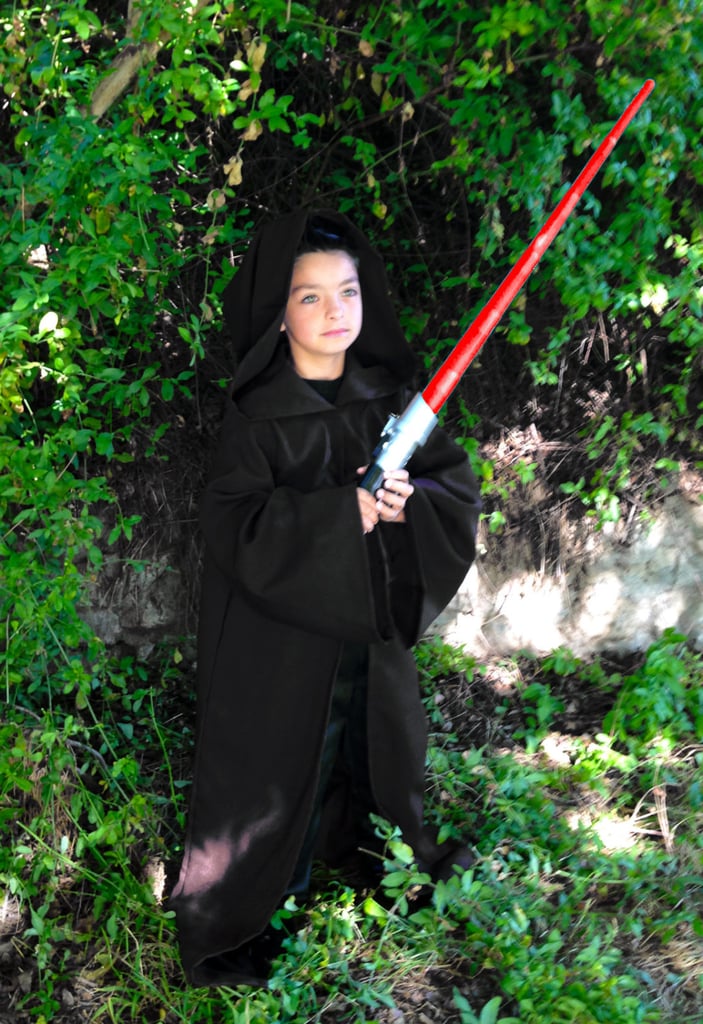 For those on the dark side, this Black Sith Lord cloak [14] ($35) can be worn over anything!
Jedi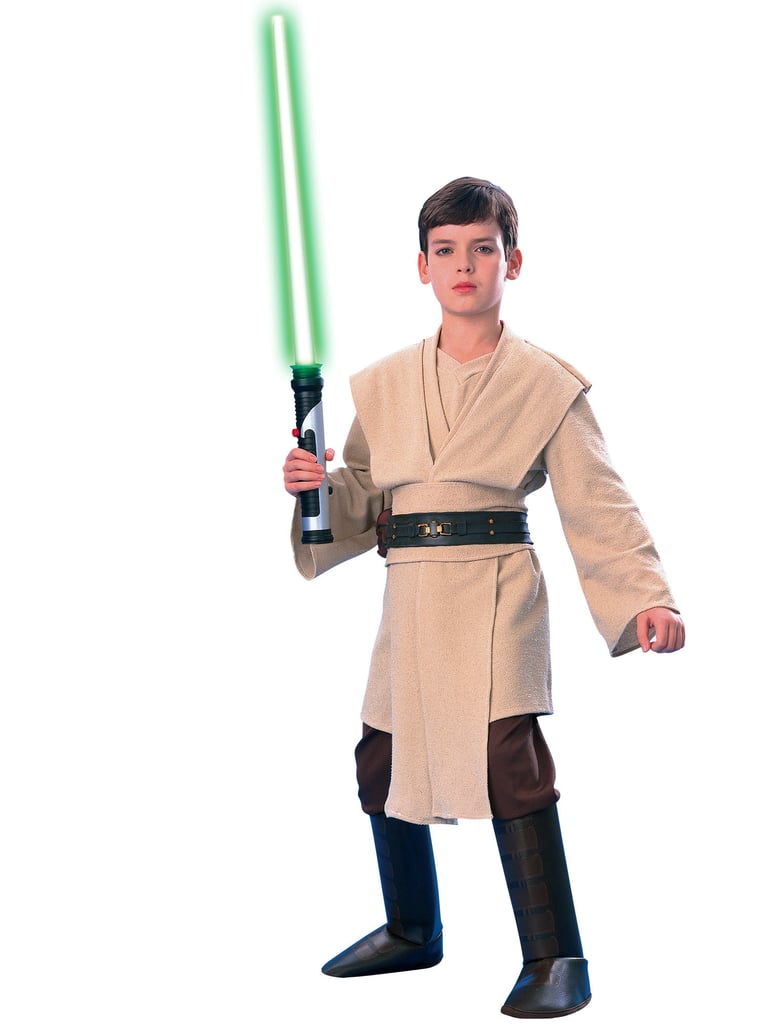 Let them be one of the good guys with this Jedi costume [15] ($50).
C-3PO Tutu Dress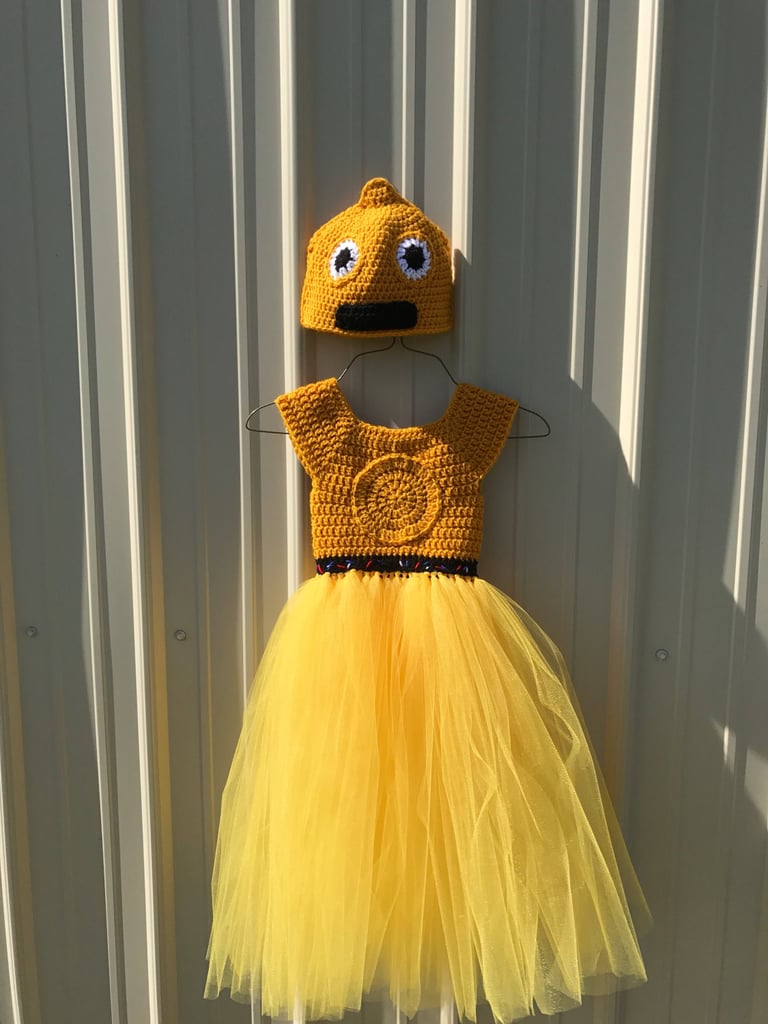 This C-3PO tutu dress [16] ($30) is too cute!
X-Wing Pilot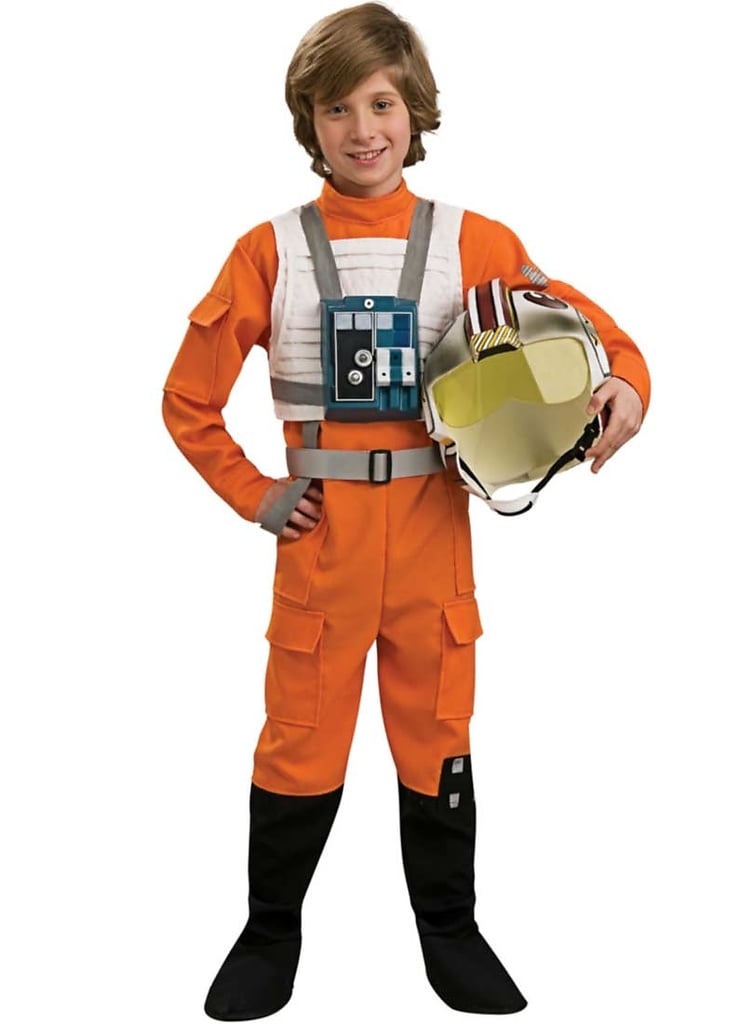 This Deluxe X-Wing Pilot costume [17] ($40) is fierce and ready for trick-or-treating.
Infant Stormtrooper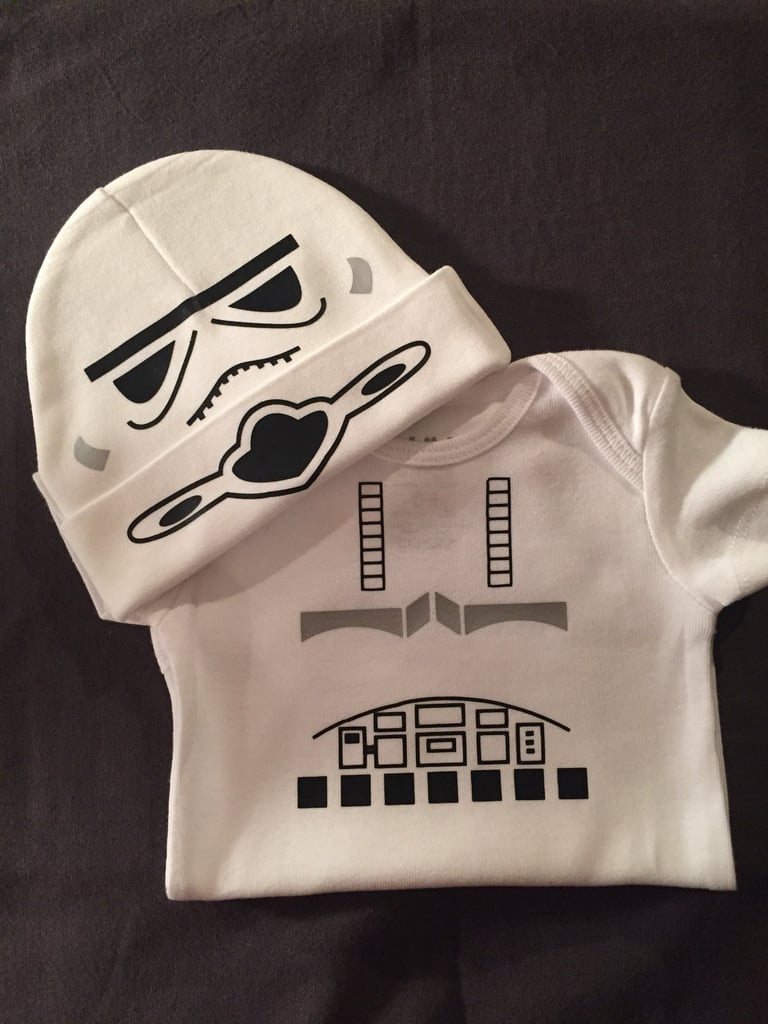 There's no age limit to become a Stormtrooper [18] ($15) for Halloween [19], if you ask us!
Finn — The Force Awakens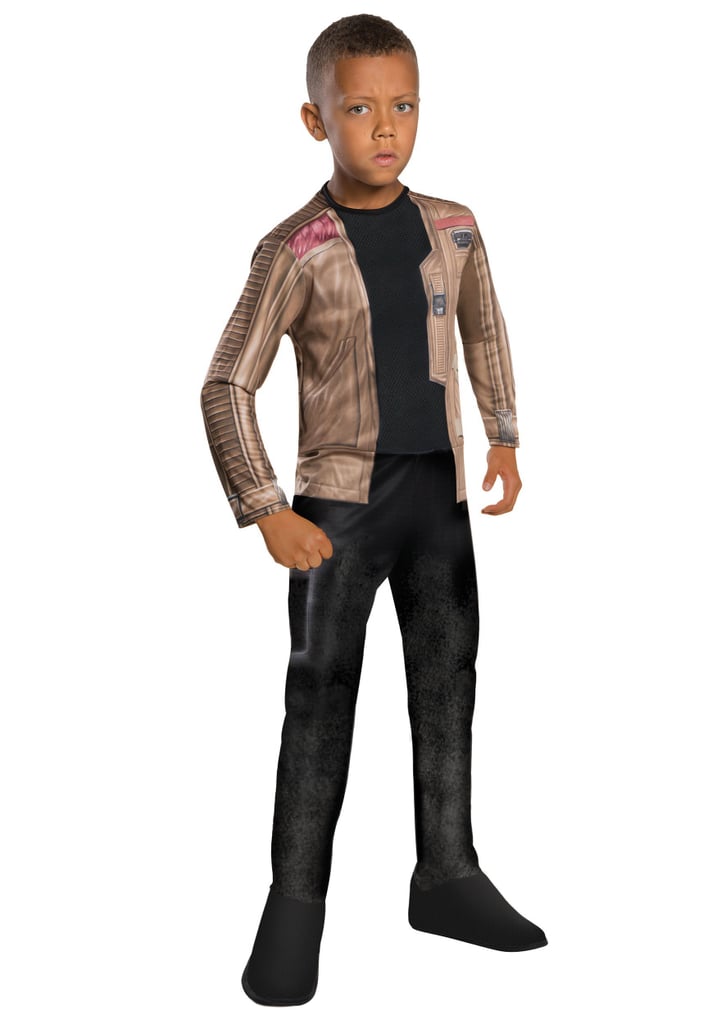 For kiddos who are already obsessed with the newest movie, Star Wars: Episode VII — The Force Awakens, this Finn costume [20] ($30) is a timely choice.
R2-D2 Tutu Dress
This fluffy R2-D2 dress [21] ($70) is a girlie rendition of the classic costume.
Princess Leia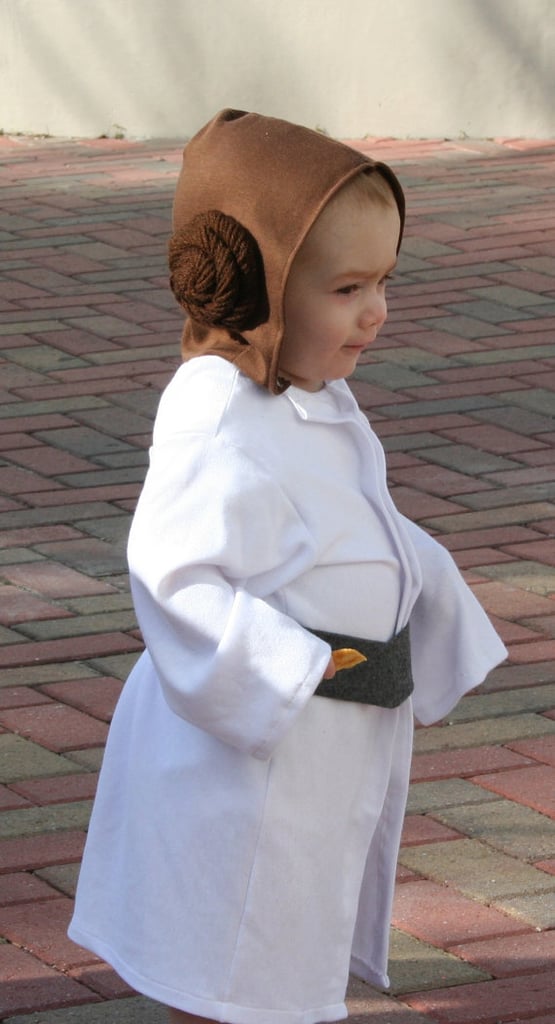 No matter how much hair your toddler has, this cap with Princess Leia buns [22] ($46) has got them covered!
Star Wars Masks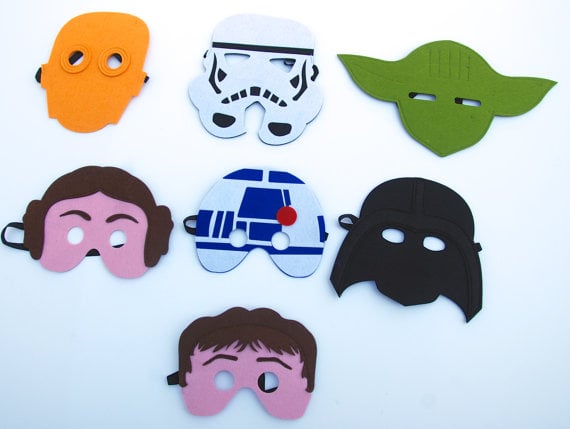 For the little who wants to turn any outfit into a costume, one of these Star Wars masks [23] ($8) is the way to go!
Toddler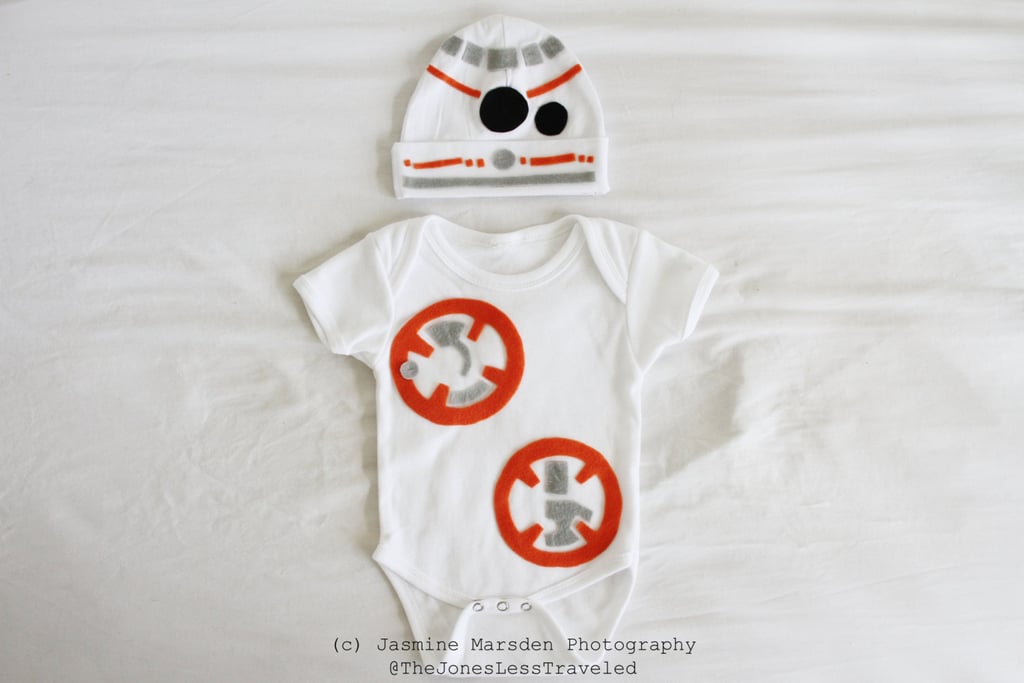 For robot-lovin' babes, this BB-8 onesie and hat set [24] ($18) is cute and comfy.
Yoda Robe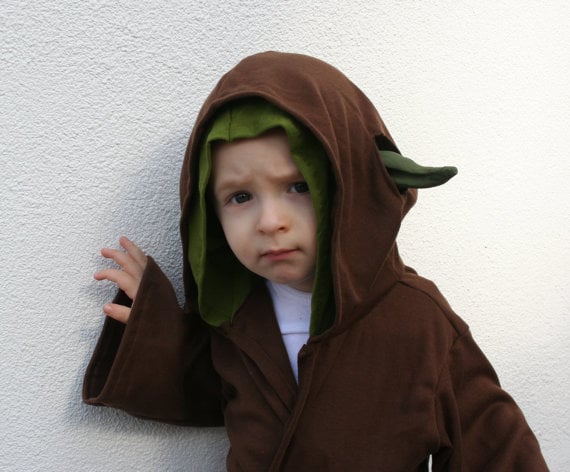 For the cosplay-lovin' toddler, this Yoda robe and ears [25] ($52) is a costume they can keep in the dress-up box all year!
Darth Vader Sweatshirt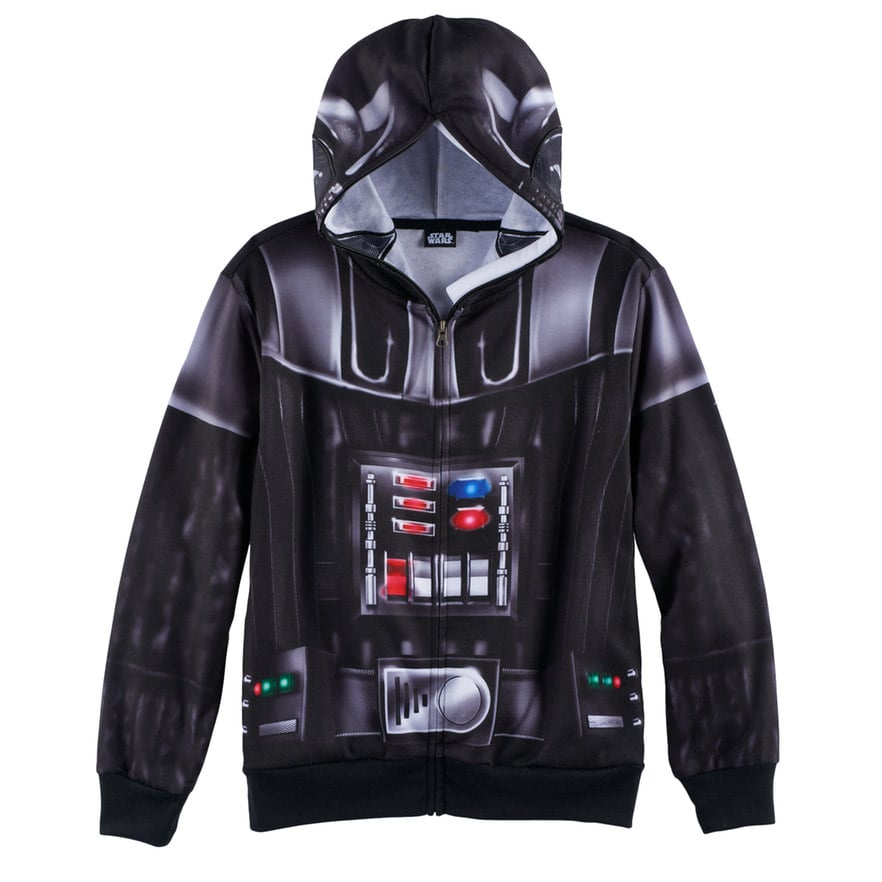 For kids who don't like wearing costumes [26], this Darth Vader sweatshirt [27] ($30) is an easy option — it can also be worn for the rest of the year on chilly days!
Mommy's Little Jedi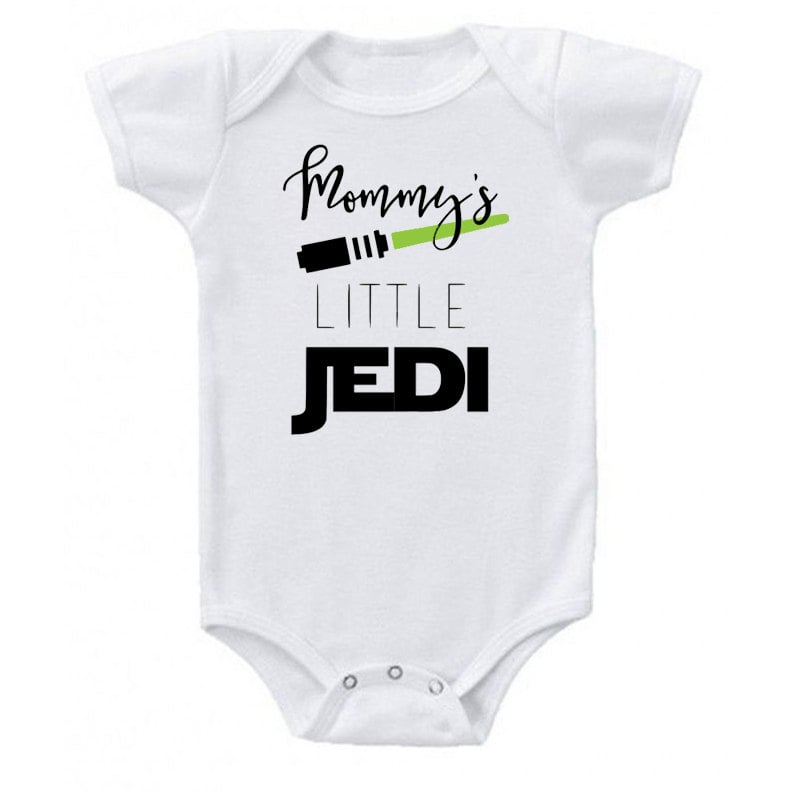 Any teeny kiddo can be Mommy's Little Jedi with this adorable onesie [28] ($14).
Baby Yoda
Honestly, nothing could be cuter than this crocheted Yoda ears cap [29] ($13) for baby's first Halloween [30].
Robed Jedi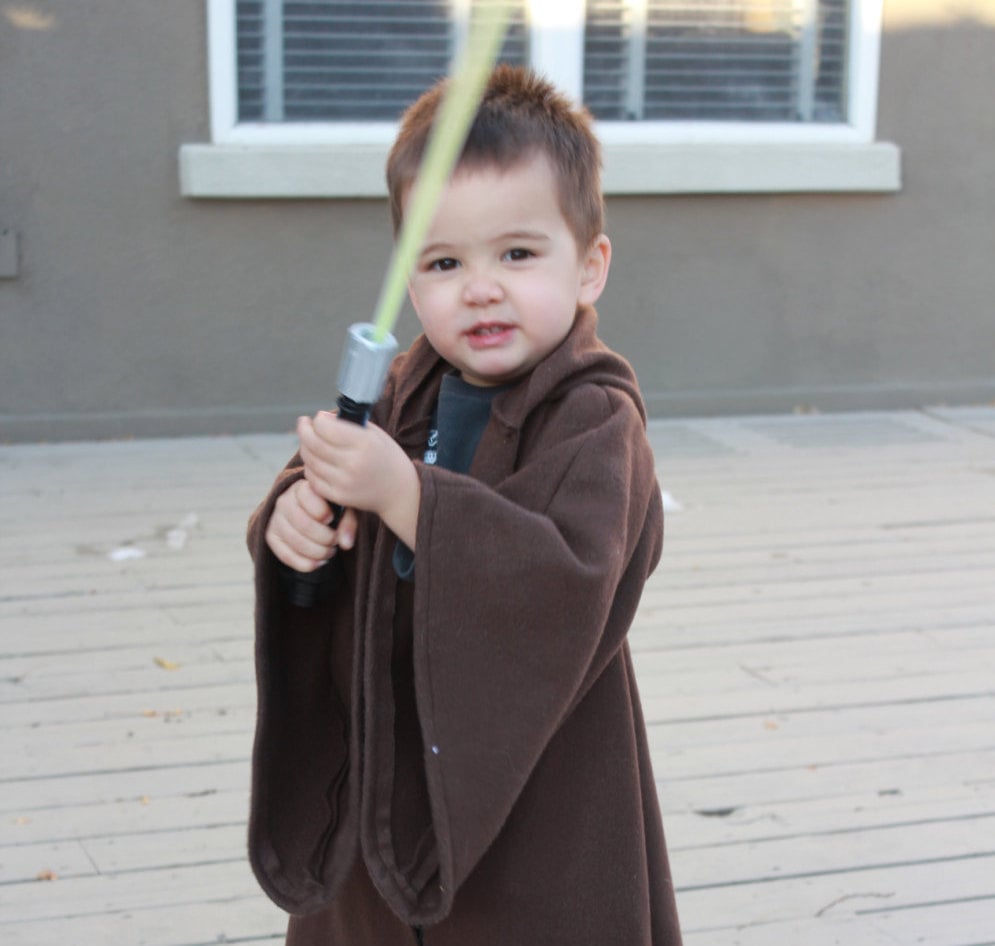 This Jedi robe [31] ($22) can be worn over any outfit, making for a simple costume.
Infant R2-D2
For infants who aren't quite ready to select their own costume, a onesie like this R2-D2 one [32] ($11) is still a great option for a tiny fan.
Baby C-3PO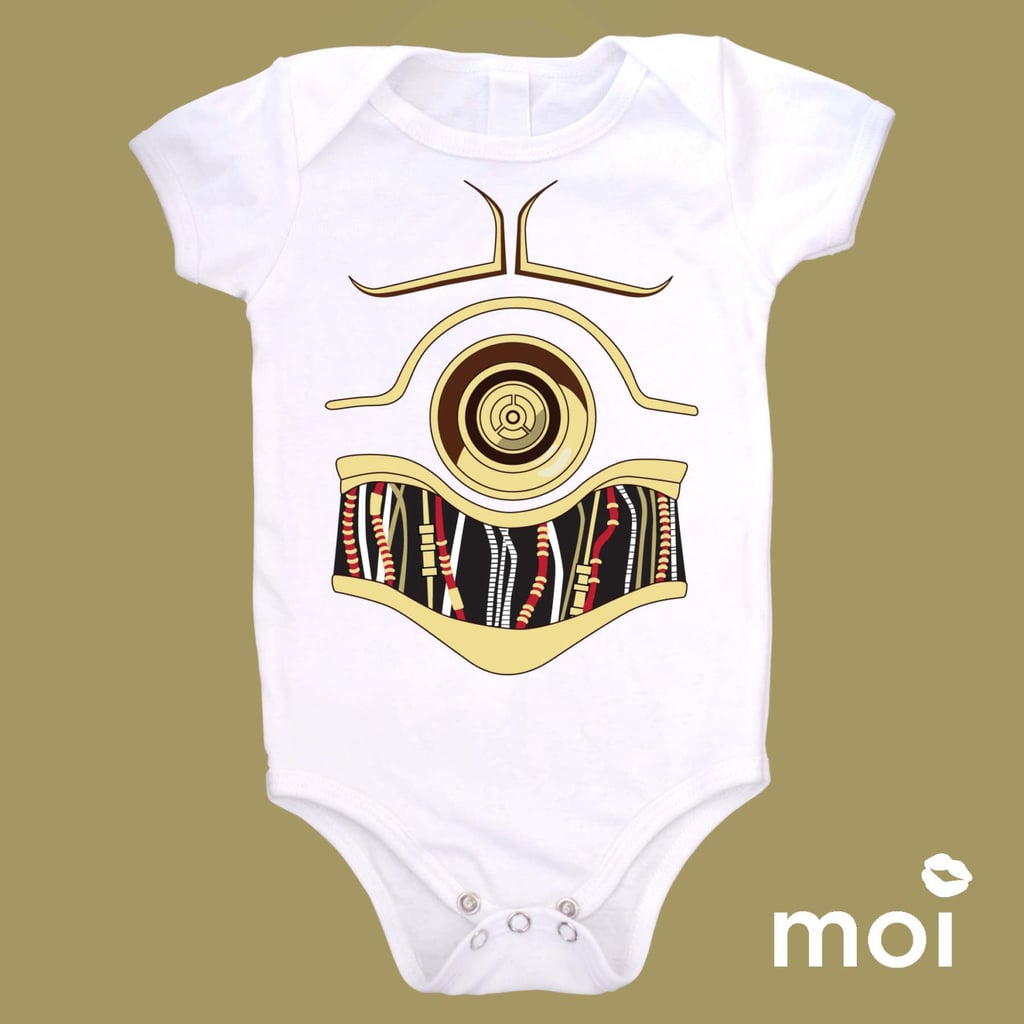 This C-3PO onesie [33] ($16) is good as gold for an infant Star Wars fan!
Baby Leia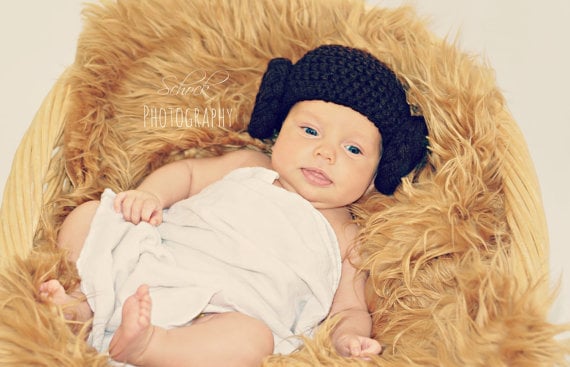 With this iconic Princess Leia hair crocheted hat [34] ($25) and some white fabric, your baby will be the tiniest bun-sporter out there.
Yoda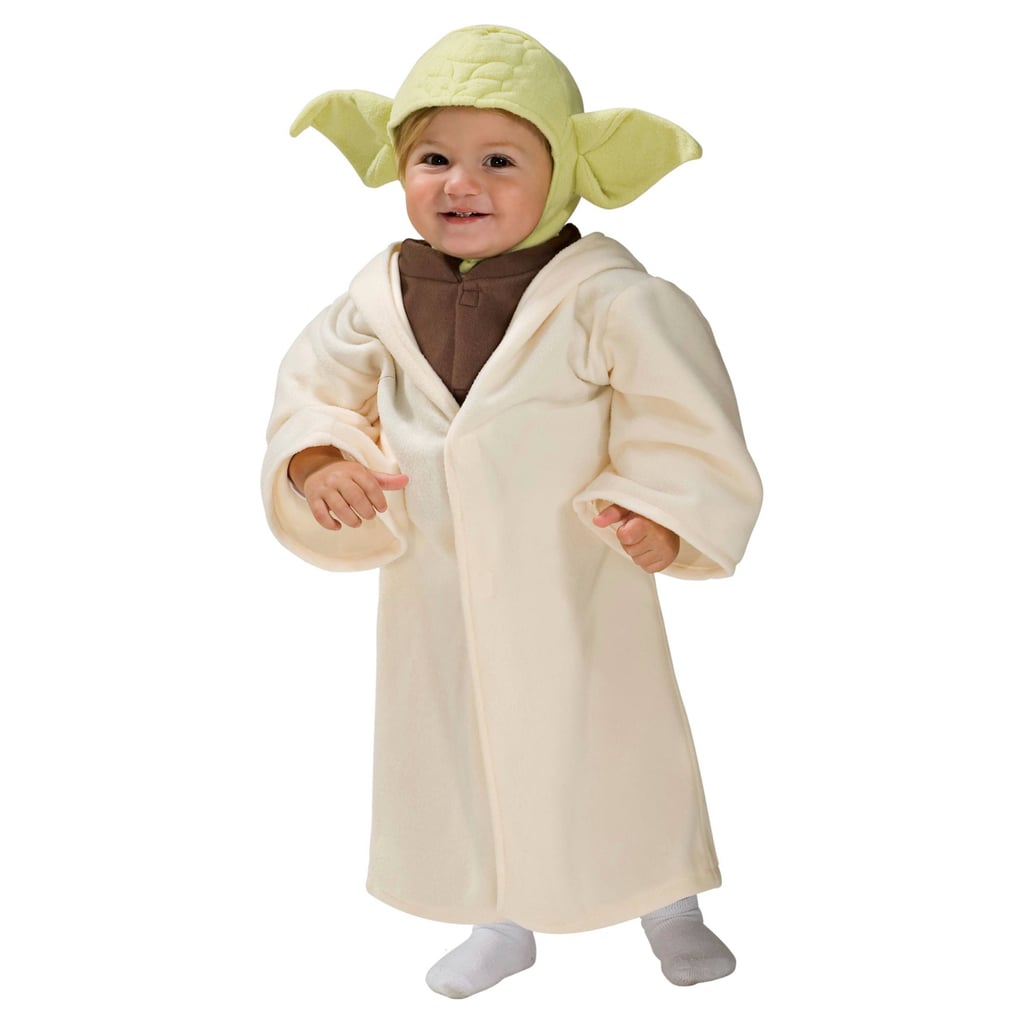 Your tiny tot can pose as the wisest cast member in this Yoda costume [34] ($20).
Darth Vader Tutu Dress
For a Darth Vader-lover who also can never get enough tulle, this tutu dress [35] ($90) is too cute for words.
Stormtrooper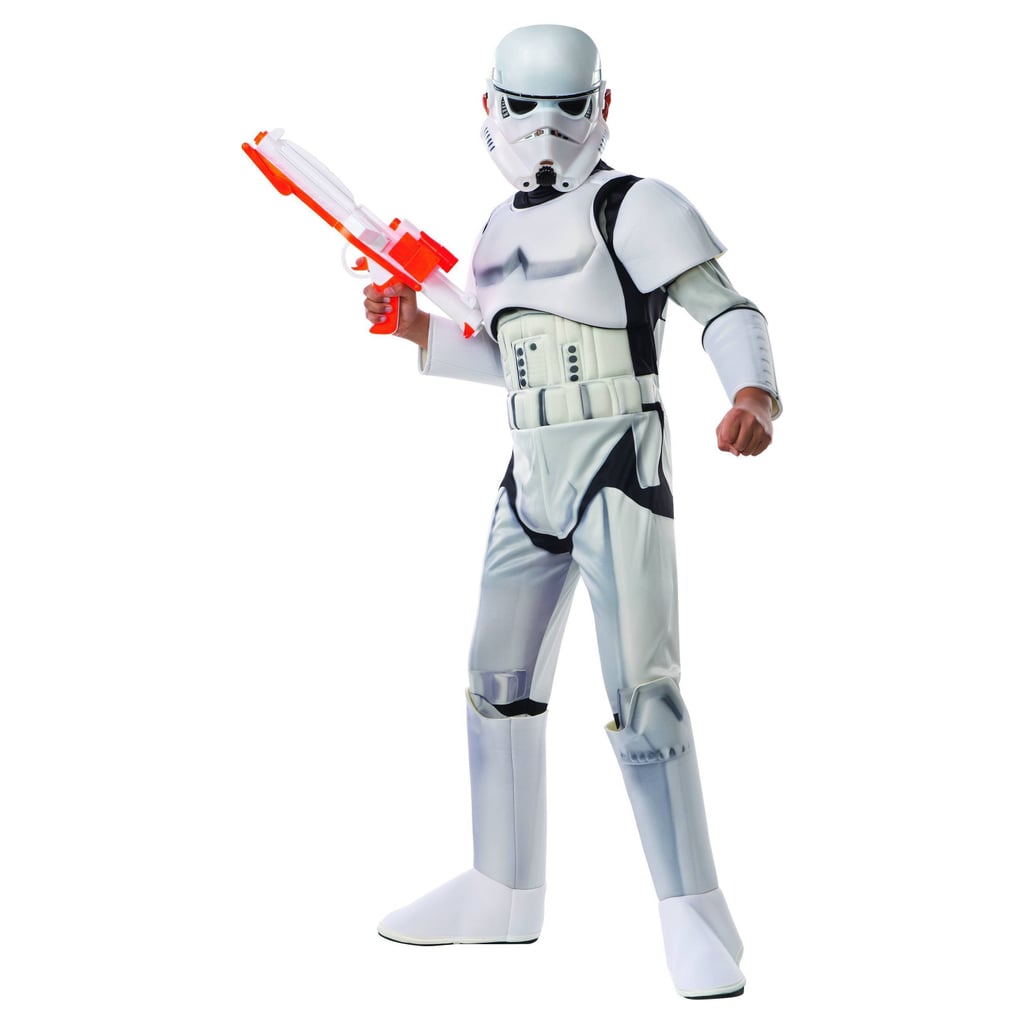 For head-to-toe Star Wars greatness, this Stormtrooper costume [35] ($40) will disguise your kiddo.