Dad Creates Dinovember For Kids
Coolest Dad Ever Invents Dinovember For His Kids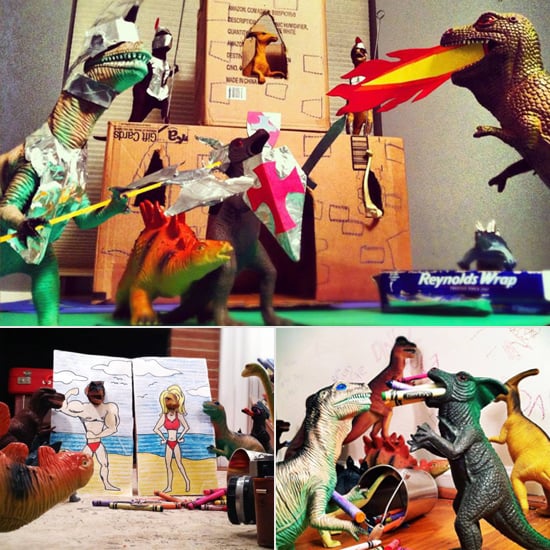 "Every year, my wife and I devote the month of November to convincing our children their plastic dinosaur figures come to life while they sleep," Refe Tuma wrote on his Tumblr page. The creative duo gives even the most elaborate of Elf on the Shelf setups a run for their money with their well-planned dino escapades. Whether the dinos are wreaking havoc in the medicine cabinet or taking bubble baths in the kitchen sink, the execution of the plastic figures' late-night adventures is pretty flawless. Check out some of the dino-mite dad's creations below.
Literary Geniuses
We've Got Mail!
Wheeeeeeee!
Click here to see more dino-riffic antics!
Teenage Mutant Ninja Hostage
Midnight Munchies
Triceratops Tea Party
Scrub-a-Dub-Dub
Graffiti Artists
Booby-Trapped!
Three-Alarm Fire
Game Night
Prehistoric Picassos