Dance Moms Spinoff
Will You Watch the Dance Moms Spinoff?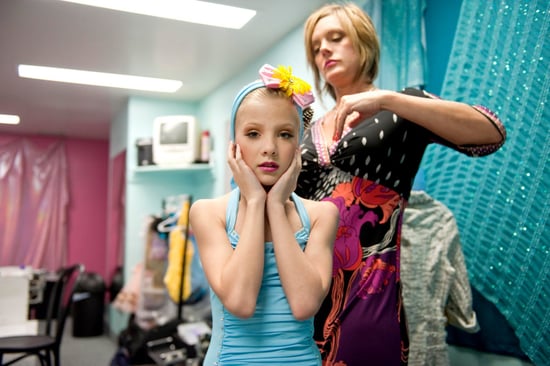 Welcome to Miami! Like most reality shows, the runaway ratings hit Dance Moms on Lifetime has seen its share of drama. The original follows instructor Abby Lee Miller, the girls' fiercely competitive instructor, as she tells it like it is — little girls' and their mothers' feelings notwithstanding. Like its predecessor, Toddlers and Tiaras, Dance Moms has proven to be as much about the conflicts and personalities of the don't-call-them-stage-moms stage moms as it is about actual dance (hence the title).
Much of show's controversy has centered on Miller's very demanding teaching style. She is very up front about the fact that she does not baby these girls and expects complete and utter focus and determination — bellyaches, schoolwork, and other kid stuff is irrelevant in her world. Berating both mother and child is a part of the job.
The spinoff takes the wildly successful franchise down South, to the slightly more TV-friendly locale of Miami, FL — the original is filmed in Pittsburgh, PA — to follow two new teachers and a new crop of eager pupils. Maybe the warmer climate will mean a mellower crowd? Let's hope not: that wouldn't make for very good TV now, would it?
Will you tune in for Dance Moms: Miami?
Source: Lifetime