Day 9: Enter to Win a Bugaboo Bee Stroller
The snow has thawed, and the ice has melted — Spring is finally upon us! Celebrate the warmer weather and blooming flowers by grabbing your lil one and heading outside. To help you do just that, we're giving away a Stroller-a-Day for 10 days! We will be giving away strollers from some of our favorite and most-trusted brands, keeping you and your child traveling in style this Spring and beyond.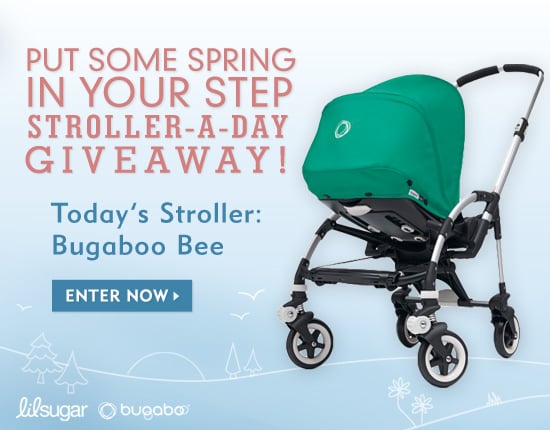 For day nine of LilSugar's Stroller-a-Day Giveaway, we have one of the most popular pushchairs from our friends at Bugaboo! The Bugaboo Bee stroller answers the call of the modern-day, mobile mom with a compact design that grows with your child from infant to toddler. Its sleek aluminum design and adjustable seat make the Bee not only practical, but stylish as well! You'll also receive the special-edition Jade Green Sun Canopy from Bugaboo's 2012 Color Injection to keep you and your lil one looking fresh and new.
Enter now — this stroller giveaway ends tonight at 11:59 p.m. PDT. Come back tomorrow to enter to win the next new stroller.