Day Care Swaddling Ban
Ban on Swaddling Throws Day Cares Into Chaos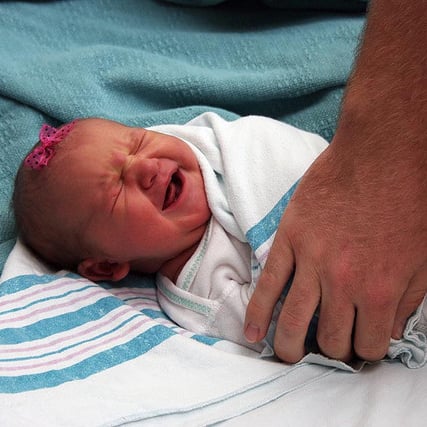 Is swaddling dangerous? As day care centers around the country start to ban the widely accepted practice, the jobs of caretakers are getting much more difficult. Unswaddled infants, they say, are harder to soothe, sleep less, and require more one-on-one attention.
The controversial ban stems from findings that improper swaddling, which can happen in institutional settings like day care centers, may cause hip dysplasia or put infants at risk for suffocation and is based on an advisory from several public health organizations, including the American Academy of Pediatrics. But not all experts are falling into line with it; Dr. Harvey Karp, author of The Happiest Baby on the Block, told the Huffington Post that a strong case against swaddling has not yet been proven.
Read more (The Huffington Post).
Do you (or did you) swaddle your babies?