Dear Kate Underwear For Postpartum Leaking
Dear Kate Underwear: Ga Ga or Gag?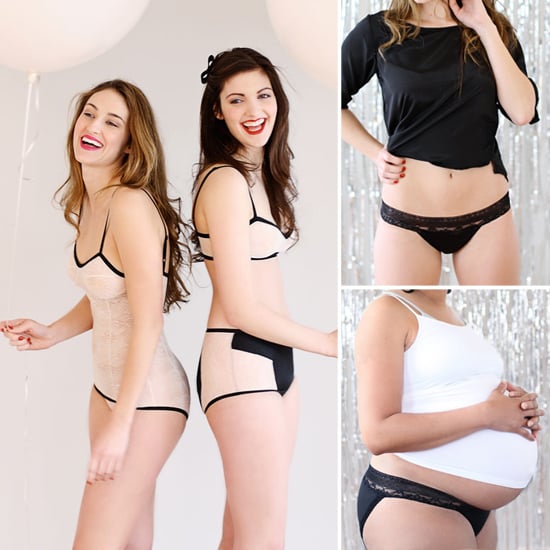 Postpartum leakage is no joke. Often considered one of the realities — or battle scars — of giving birth, one in four women, especially during and after pregnancy, experience light bladder leaks. For sufferers, pantyliners and unsightly garments like Depends (don't be fooled by those ads on TV — they aren't red-carpet ready!) are part of the daily dressing routine. That is, until now. Dear Kate, a new line of function-meets-fashion underwear, just may change the lives of moms who hope to maintain their hip style while dealing with leaks.
Founded by 25-year-old chemical engineering student Julie Sygiel, Dear Kates were designed to control those inevitable leaks that occur during a woman's period. But during the design process, Julie learned that those aren't the only leaks women experience — especially during pregnancy and in the postpartum years. She designed the underpinnings with a built-in lining made up of three breathable layers — two absorbent, stain-releasing, and wicking microfiber layers and a breathable, leak-resistant outer layer with a hydrophobic finish — that can hold up to three teaspoons of liquid. The soft, stretchy material keeps the undergarments comfortable, while the designs make them fashionable and even sexy. The line — which launches on Dec. 20 but is available for pre-order now — comes in styles ranging from high-waisted briefs and thongs to bodysuits, bikinis, and hipsters, all priced from $28-$38.