Definition of Single Mother
Does Marriage Define Single Motherhood?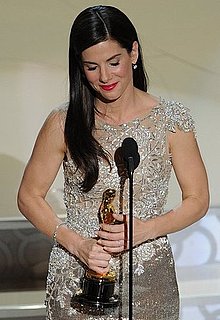 Sandra Bullock is a single mother. The actress finalized her adoption of adorable Louis Bardo Bullock on her own. She will likely raise her son without the help of her soon-to-be ex-husband, Jesse James. But are women who coparent (participate actively, physically, emotionally, and financially) with their child's biological or adoptive father still considered single mommies?
Meg Ryan is the single mom of Daisy. Will Halle Berry be deemed one too since she has split from her boyfriend, Gabriel Aubry — even if he maintains his role in their daughter Nahla's life? Modern relationships have evolved into more than just conventional couples, but has the definition of single motherhood changed with the times? Or does marriage or a commitment between two parents decide a mama's status? What's your opinion?