Delivery Room Playlist
Did You Have a Delivery Room Playlist?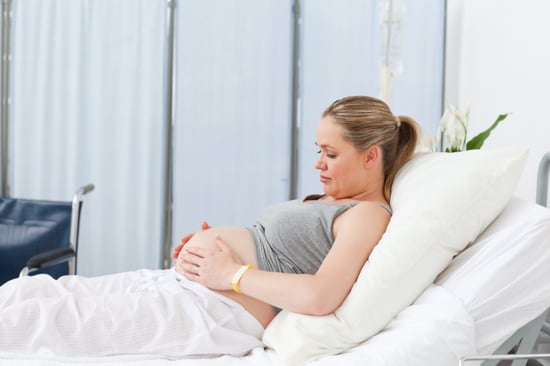 Congratulations to Victoria's Secret model Lily Aldridge and Kings of Leon frontman Caleb Followill, who welcomed daughter Dixie Pearl Followill into the world on Thursday. In an interview earlier this year, the rockstar dad told E! Online about the couple's plans for a delivery room playlist: "We're trying to pick the music to make the birth go smoothly. I said 'Queens of the Stone Age,' but she's not into it. I want the baby to come out rocking."
While we can't confirm what song Miss Dixie made her debut to, we want to know: did you have a delivery room playlist? If you're attempting to orchestrate the soundtrack for an upcoming birth, here are 10 fun songs to get you started:
"Beautiful Boy" — John Lennon
"Daughter" — Loudon Wainwright III
"Child of Mine" — Carole King
"Mother and Child Reunion" — Paul Simon
"Baby Love" — The Supremes
"You Are the Best Thing" — Ray LaMontagne
"These Are the Days" — Van Morrison
"Ob-La-Di, Ob-La-Da" — The Beatles
"She's a Star" — James
"To Sir With Love" — 10,000 Maniacs and Michael Stipe