"Staying active on vacation does not have to be difficult," says Kacy Duke, a celebrity fitness expert who has worked with Julianne Moore and Rachel Weisz. Getting away from the usual workout routine is good for the body and motivation. Follow Kacy's lead on your next getaway — working out will be easy, and postworkout poolside relaxation will feel even more luxurious!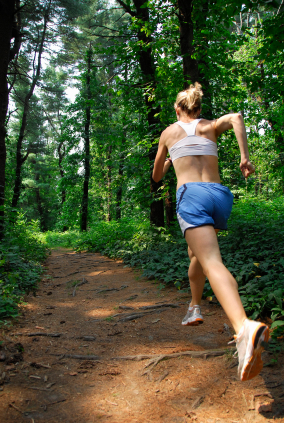 Think about where you will be on vacation and take advantage of the new fitness challenges the local terrain presents.
At the beach? Apply sunscreen and take your morning walk through the sand; it provides strong resistance to strengthen leg muscles.
Exploring a city? Track walked steps with a pedometer to help reach doctor-recommended 10,000 steps per day.
In the mountains? Pack your hiking boots and discover local trails; the terrain provides great cardiovascular exercise, and higher elevations help increase lung capacity and strength.
Pack appropriately for these activities and include breathable sleeveless tops for hot days. A recent Dove® deodorant survey found that the majority of women surveyed cited underarm stubble as a top concern before beginning a workout. Instead of letting pesky underarm stubble keep you from flaunting your favorite sleeveless workout tops, stay smooth with a multitasking deodorant like Dove® Visibly Smooth. It minimizes the look and feel of hair over time to help women feel stubble-free longer.
What will you pack for an active Summer vacation? Tell us and you will be entered to win a Dove® Visibly Smooth antiperspirant/deodorant prize pack including a designer tote bag and a $100 gift card for vacation and fitness gear.
Visit www.dove.com/visiblysmooth for more information.
* Kacy Duke is a paid Dove deodorant spokesperson.