Device to Prevent Hot Car Deaths
2 Dads Invent an Amazing Device After a Toddler Dies in a Hot Car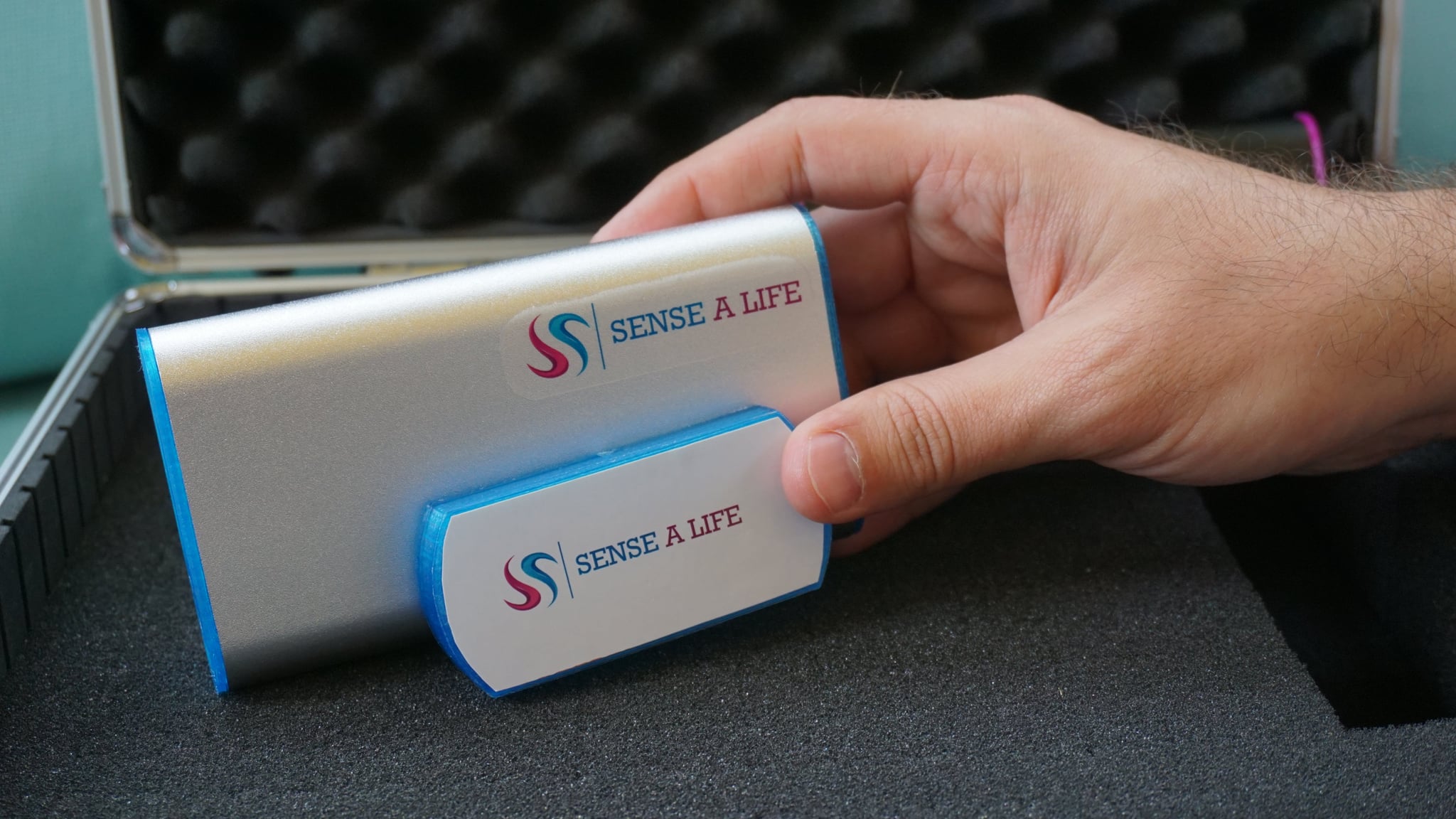 After yet another child horribly passed away after being forgotten in a hot car, two dads decided to take action. Fadi Shamma and Jim Friedman are both dads who are also neighbors and friends living in Tampa, FL. After hearing about the 2-year-old boy's death, the pair (one with a medical background and the other an engineer) teamed up to create a solution to this ongoing problem.
They invented "Sense a Life," a device aimed at making sure children are never left in hot cars. The device has two parts, one a small pad to put under your child and the second a Bluetooth sensor that is placed under the driver's seat. When a user opens the car door, a loud automated voice from the device sets off an alarm that reminds you to get your child from the back seat. If for some reason you still don't get your child, it will send an alert to your phone reminding you to get them. If you still don't remove your child from the seat, you will receive a second phone notification shortly after and the device will alert an emergency contact.
The pair are working with national organization KidsAndCars.org to try to pass a federal law that would require a device like this to be built into cars. You can buy a Sense a Life device ($100) on the company's website.