Diane Von Furstenberg to Design For GapKids
Diane Von Furstenberg to Bring Legendary Designs to GapKids!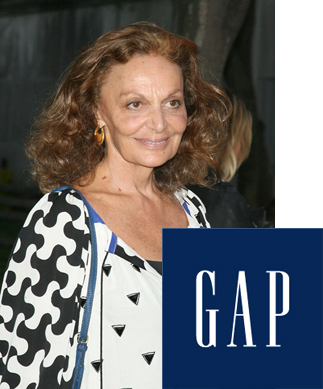 It's a wrap! Legendary designer Diane Von Furstenberg will soon be making up miniversions of her famed patterned garments for kids in a new collaboration with Gap Inc. The woman who "invented" the wrap dress is currently drafting up girls' designs for Gap Kids that are set to hit stores next Spring. Unlike other high-end designers that have recently announced lines for tots, the collection will be sold at Gap prices rather than luxury.
The '60s and '70s icon is known for designing pieces without the use of zippers or buttons, making them perfect for finicky kids who often shy away from the fasteners as well! We can't wait to get a sneak peek of her pint-sized, fun fabrics styles. Given Stella McCartney's successful work with the retail chain, we're sure they will be flying off the shelves!