Diaper Changes On the Go
Dipe n' Go: Ga Ga or Gag?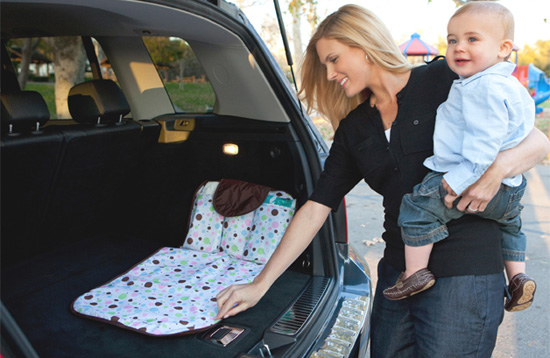 Moms on the go often find themselves changing their tots' diapers in some unusual, and uncomfortable, places. While airplane changes take the prize for most-Twister-like changing venue, mamas often find themselves contorting their bodies elsewhere. The Dipe n' Go ($20) is designed to take the pain out of in-vehicle nappy-changes. Complete with Velcro that attaches directly to the side of a car's interior, the mom-designed all-in-one changing station tries to make the trunk-side diaper change as clean and sanitary as possible, but would you invest in it?