Diaper Sample Packs
Diaper Dabbler Diaper Sampler: Ga Ga or Gag?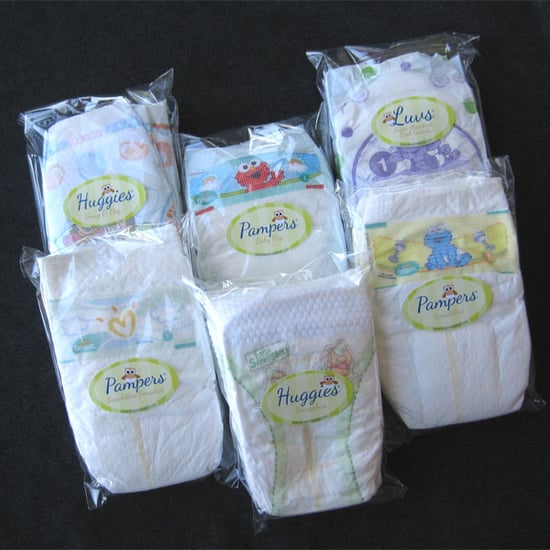 Hours after coming home from the hospital with my first child, I sent my husband to the drugstore to buy some diapers. He immediately called from the store to ask which brand he should buy. Not sure, I looked at my newborn's wrapped bottom and instructed him to buy the same ones the hospital issued us. Little did I know my tot would leak right through them and it would take testing several brands (and spending quite a bit of dough) until we found one that worked for us.
If only Diaper Dabbler had been around six years ago! The Green Bay, WI-based company creates bundles of sample packs of popular brands of disposable diapers to allow new parents to determine which are the best fit for their lil ones. Featuring 11 different brands of diapers (including Earth's Best, Seventh Generation, Huggies, Pampers, Luvs, and more), Diaper Dabbler offers three bundling packages called Mommy Mainstream ($19 for three prepackaged size 1 diapers in each of six different brands), Mother Earth ($19 for prepackaged size 1 diapers in five environmentally friendly brands), and Mega Mom ($29 for three prepackaged size 1 diapers in all 11 different brands) so Mama can pick the diaper that works best for her tot, saving time and money in the process. What do you think? Would the Diaper Dabbler have helped you?