Did Your Kids Get Sick Over the Holidays?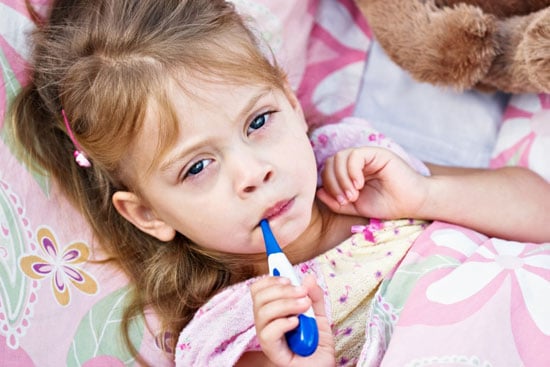 Holidays don't always go the way we plan them. Instead of spending the week playing with new toys and visiting with rarely seen friends and family members, my tots were quarantined due to double illnesses. We spent one night at an emergency clinic, and the following day at a pediatrician's office thanks to a double ear infection and a horrible case of herpengina. Four days later and finally on the mend, we boarded a plane, and not 10 minutes into the air, the young boy seated in front of me put his barf bag to good use. Perhaps he suffers from motion sickness, but I'm guessing there's a fair chance we may end up back in the doctor's chambers this week. Side note to Santa, please bring health wrapped up in a pretty red bow for mommy next year.
Did your tots make it through the holidays without getting sick?