Disney No Longer Making Princess Movies
Disney Shelves Fairy Tale Movies — Good News For Girls?
Based on the interest in Prince William and Kate Middleton's engagement last week, I'd say royalty is having a moment. But Disney, the peddler of princess dreams, thinks fairy tale movies are no longer relevant and it's shelving them for the foreseeable future. Explaining that films and genres run their course, Disney's animation group has killed two fairy tale movies in development and says Tangled will be its last.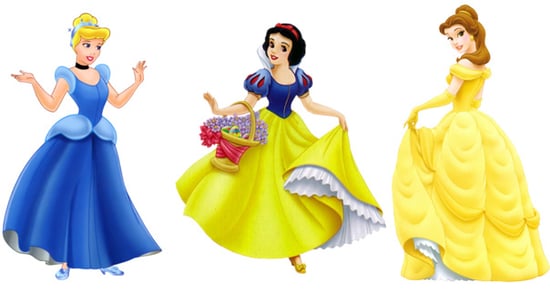 It's no longer financially feasible for studios to market some movies to girls and some movies to boys, which is bad news for narrow gender roles. The hope of appealing to a larger audience motivated Disney to give Tangled a gender-neutral name and we can expect more movies like Toy Story, which will have broad themes that appeal to boys or girls (and men or women) alike. But a shift in what little girls want might have prompted the decision, too. The LA Times explains:
Among girls, princesses and the romanticized ideal they represent — revolving around finding the man of your dreams — have a limited shelf life. With the advent of "tween" TV, the tiara-wearing ideal of femininity has been supplanted by new adolescent role models such as the Disney Channel's Selena Gomez and Nickelodeon's Miranda Cosgrove.
Before you rejoice about today's enlightened children, note that princesses might be too innocent for savvy tweens. One expert on media and children's values says that by the time they're 5 or 6, girls are "interested in being hot, in being cool."
Update: According to a Disney's Facebook page, fairy tales are alive and well at the studio.