Do Children With Autism Want to Be Cured?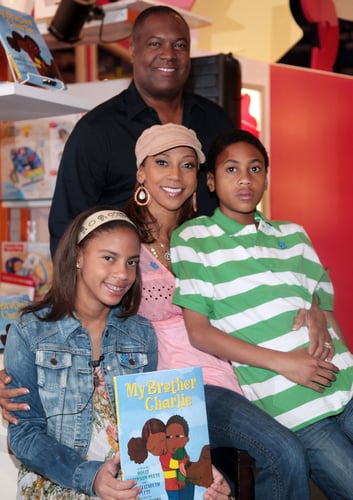 The Centers for Disease Control and Prevention have called autism a national public health crisis. And disorders on the autism spectrum are diagnosed in one in 110 children in the United States each year. Advocate Jenny McCarthy says her son Evan, 7, has been healed from the developmental disorder. It's a claim that many refute. Holly Robinson Peete and her daughter, Ryan, 12, wrote My Brother Charlie ($11), a children's book to spread autism awareness. The text is loosely based on the relationship that Ryan has with her twin brother, RJ, who has autism. At one point in the story, Callie (the main character) talks about what she'd like to do for her twin brother Charlie. It says:
I wish I could crawl inside Charlie's world and move things around for him and me. I know Charlie wants to be in my world, fitting in, making friends, having fun and laughing.
This sentiment of wanting a child to fit in is what motivates and exhausts Adam and Kristina Braverman on NBC's Parenthood in their efforts to help their son Max who was diagnosed with Asperger's syndrome. As parents, as sisters, as brothers, we want our children, our siblings to live like us, but is it what they want?