Early Puberty
Early Puberty: What You Need to Know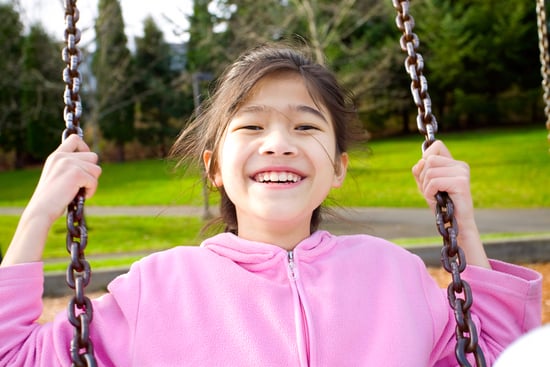 Circle of Moms member Jaime still thinks of her 8-year-old daughter as a little girl. But now she has started to develop breasts, and Jaime wonders when she should have "The Talk" with her about puberty, getting her period, and sex in general. She's not alone. The increasingly common early arrival of puberty often leaves parents surprised and concerned. If you think your child is starting to go through puberty early, here are answers to the three concerns most frequently raised on Circle of Moms.
Keep reading.
Is Early Puberty Normal?
Many Circle of Moms members express concern that their children are going through puberty early. And it's not just a girl thing: moms like Priscilla H. share that their sons are hitting puberty early and getting underarm hair and pimples before age 10. 
Is hitting puberty so early normal? Usually, the answer is yes. As reported in a recent NY Times article, "Puberty Before Age 10: A New 'Normal'?", children are increasingly hitting puberty at an earlier age. Doctors aren't exactly sure why puberty is happening earlier now, but studies have blamed contributing factors like stress, obesity, and exposure to environmental chemicals, including endocrine disruptors. 
Your doctor is the best person to tell you if you should be concerned about your child's development. Laura relays that her pediatrician assured her that small signs of puberty, such as developing breasts and underarm hair, are normal for her 8-year-old daughter, while Lisa R.'s daughter was prescribed a "hormonal needle" to stop early periods. In any case, consulting your doctor will help both you and your child understand the big picture.
Broaching the Subject With Your Child
How do you begin talking about puberty with an 8 year old? Many moms suggest starting with a simple explanation when the first sign of puberty appears. 
The need for deodorant is one of the most common "first signs" of puberty many moms report, and this is a great lead-in to talking to your child about bodily changes he or she should expect. 
Many moms of girls, including Nicole H., find that talking about about underarm hair is a good first step in explaining puberty to their daughters. When Nicole's daughter reported that it was "gross," she took it as a sign that her daughter was being real with her — and as an invitation to talk further.
Another approach is to raise the subject before puberty begins. Jennifer's daughter was in the bathroom with her when she got her period one day, and Jennifer seized the opportunity to talk with her daughter about menstruation well before she'll encounter it in her own body. Her daughter is much more at ease now talking with her mom about related subjects, and Jennifer thinks this bodes well for the future.
How Much to Explain
One of the hardest parts of having your child go through puberty early is deciding just how much detail to go into. Several Circle of Moms members share that when puberty happens extra early, they discuss topics on a need-to-know basis.
Karen didn't feel the need to have a big sex talk with her 9 year old who is getting breasts — and playfully refers to herself as "sprouting" — but she did want to make sure her daughter knew about menstruation and about what to expect should she get her period soon. 
April and her 9-year-old son have such an easy, ongoing rapport that she can ask him directly what changes he is experiencing and he will express his concerns to her. She doesn't feel the need to have a big, dramatic "sex talk," but prefers to stay just a bit ahead of the curve and talk as specific issues come up for her son.
No matter your approach or the age of your child's transition into puberty, most moms agree on one thing: keeping those channels of communication open will help kids avoid the fear and confusion about puberty that was part of so many of our own childhoods.
At what age did your child start showing signs of puberty?
The views expressed in this article are those of the author and do not necessarily represent the views of, and should not be attributed to, POPSUGAR.