Easter Basket Ideas For Kids
A Tisket a Tasket, 7 Gifts For Easter Baskets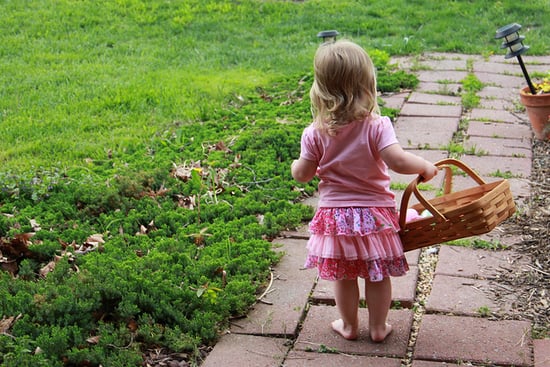 Wondering what to put in your little ones' Easter baskets this year? Whether you have toddlers or school-aged kids, Circle of Moms members have lots of great Easter basket ideas.

Keep reading

Outdoor Toys

From bubbles to sidewalk chalk, outdoor toys are very a popular Easter basket gift. As Amy P. shares, "Because Easter is the beginning of Spring, we are moving into the outdoor season. So I buy the boys a beach pail and shovel as their 'basket' and fill it with all the things that they use during the Spring-Summer season . . . beach toys, goggles (older boys), butterfly nets, bug houses, bubbles, sidewalk chalk, [and] jump rope." Moms like Kim F. echo her advice: "When they were younger I would put in bubbles and things to go with that, pail and shovel, sand toys, [and] maybe a kite."
Edible Items
While the popularity of chocolate bunnies persists, Circle of Moms members suggest healthier alternatives too, including Gerber puffs, animal crackers, Goldfish, and clementines. Mother-of-three Harmony S. also recommends using Easter baskets to reinforce good dental hygiene habits: "A toothbrush is always good to go with the candy."
Crafts and Indoor Toys
Another way to supplant sugary treats in Easter baskets is with crafts and indoor toys. Tami M. relays: "My kiddos love doing crafts so I usually make a 'craft basket' where I precut some crafts that we can do that afternoon." Other moms recommend Barbies, Play-Doh, puzzles, and paints.
Books and Movies
Textured books like Pat the Bunny, Easter-themed board books, and coloring books are all common Easter basket traditions. Others recommend DVDs ranging from the Baby Einstein series for little ones to family-friendly movies like Happy Feet.
Animal-Themed Gifts
From stuffed animals to rubber ducks for bathtime, animal-themed gifts are another popular Easter basket item. Jane S. shares: "We have filled ours with Duplo chickens and other farm animals."
Wearable Gifts
From Easter-themed bibs to swimsuits and sunglasses, clothing and accessories make good Easter basket items for both little ones and older kids. For older girls, consider jewelry, hair accessories, or as Stacey W. suggests, nontoxic nail polish. "Nail polish in fun colors is always a hit," she says. "And if the bottles are small enough they may be placed inside plastic eggs."
Gardening Gifts
In keeping with the season, moms like Nicole M. recommend giving seeds and gardening tools. "This year everyone got a shovel, rake and we got a portable greenhouse and seeds," she shares. "We will be planting the seeds tomorrow in the green house." Christy R. has a similar plan: "I am going to do gardening baskets for my girls this year. I have a couple of flower pots, potting soil, gloves, seeds, and a trowel."