Easter Confetti Eggs
Easter Explosion! DIY Glitter and Confetti Smash Eggs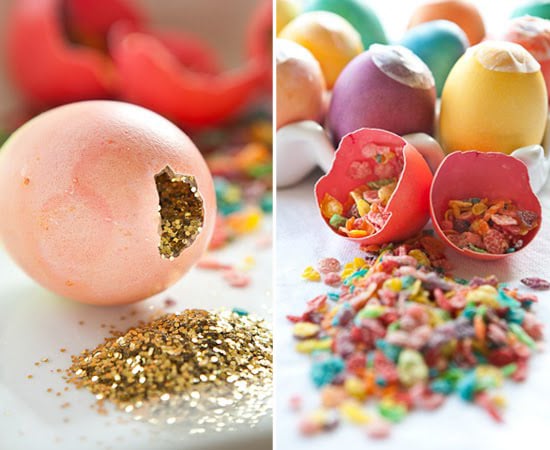 If you're looking for a fun Easter egg activity that doesn't involve candy, we highly recommend you consider making smash eggs, also known as confetti eggs or Cascarones. The tradition of smashing filled eggs over friends' and family members' heads has actually been around for centuries in Europe and Mexico.
The idea is simple: hollowed-out, refilled eggs are broken over the heads of friends, showering them with confetti . . . and, according to tradition, good luck. Kids might need some simple instructions and oversight (egg-smashing etiquette requires eggs to be broken directly on a person's head — it sounds rough, but it actually makes for a gentler and safer experience). Jordan Ferney from Oh Happy Day! shared photos of her amazing glitter and Fruity Pebbles eggs with us. Want to make your own? Follow her easy DIY instructions!
Source: Robyn Kessler for Oh Happy Day!