When it comes to decorating Easter eggs, it's easy to buy a coloring kit at the store and call it a day. This year, why not try something that's just as simple but way more stylish? From glitter and gold to painted donuts, there are plenty of creative ways to style your eggs this Easter.
Check out these 25 egg-traordinary ideas!
Donut Eggs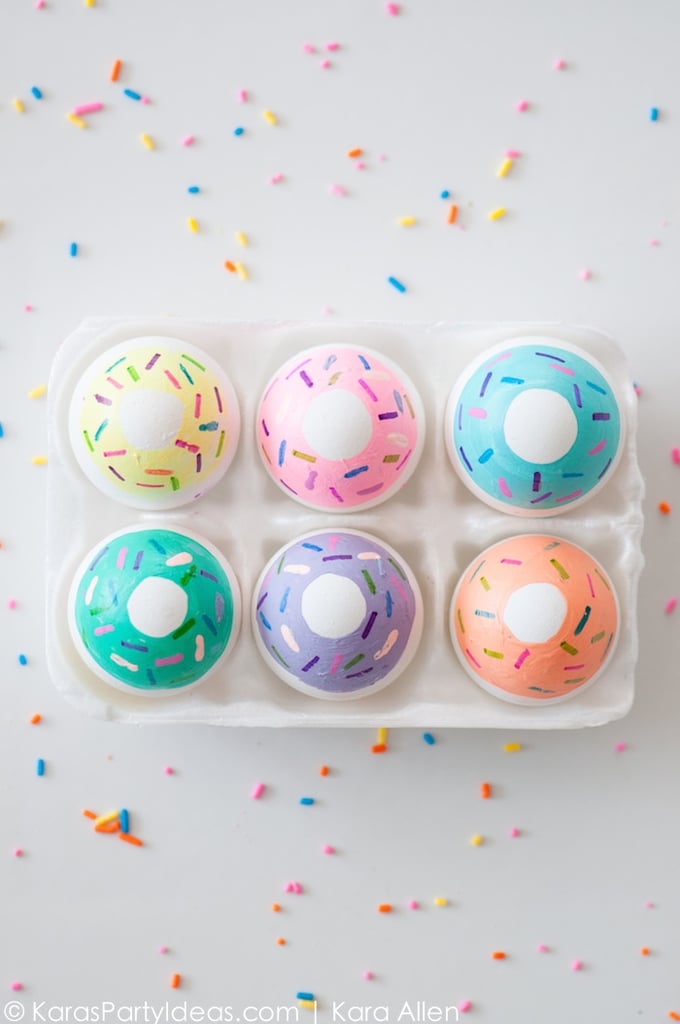 These donut eggs [1] look almost yummy enough to eat.
The Golden Egg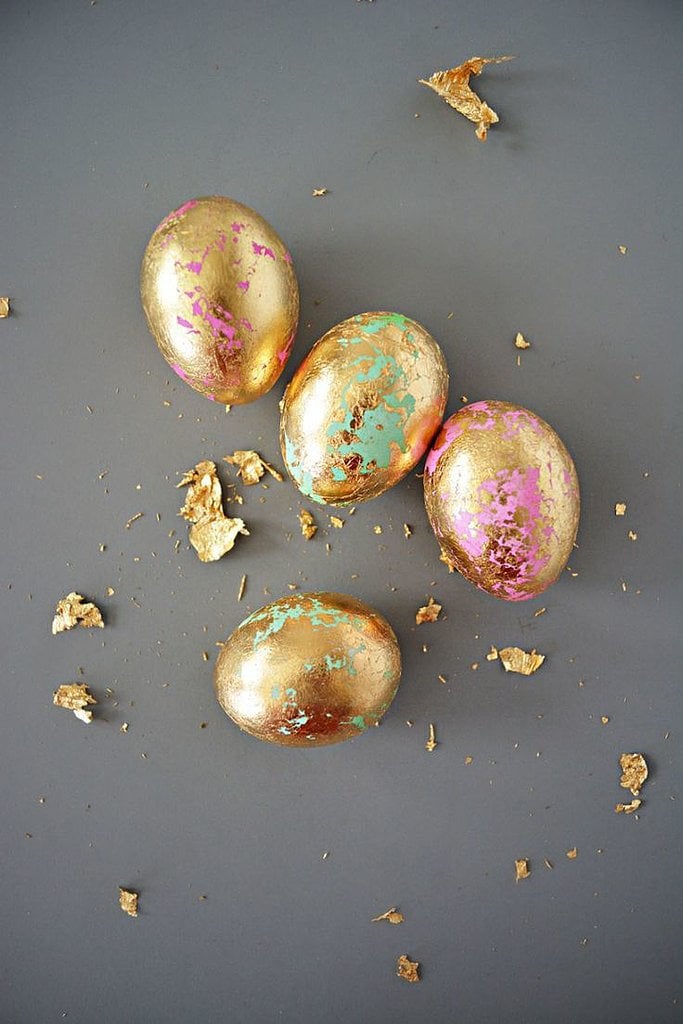 These eggs may look like a million bucks [2], but they cost less than $10 to make!
Neon Dipped Eggs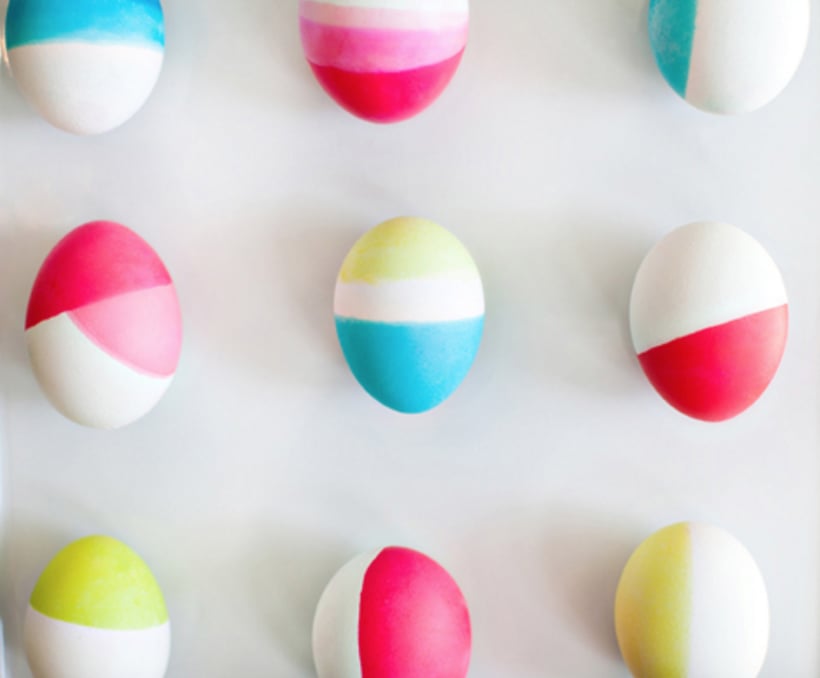 Have an on-trend Easter with this neon dip-dye technique [3].
DIY Dipped Easter Egg Cups and Painted Eggs
This dipped egg cup DIY [4] will show you how to make the painted egg designs, as well as the pretty cups to display them!
DIY Mr. and Mrs. Egg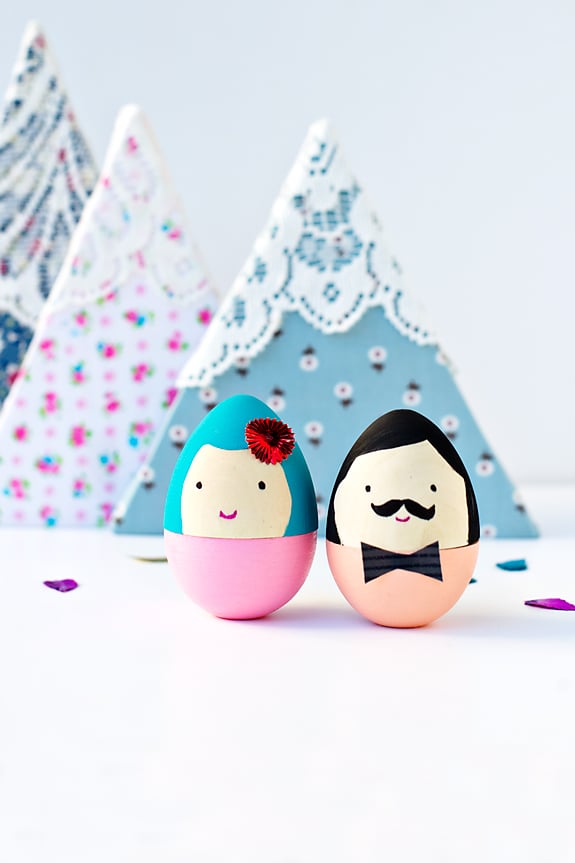 Talk about a cute craft! These Mr. and Mrs. Eggs [5] are the perfect vehicle to get kids dreaming up their own stories.
Ice Cream Easter Eggs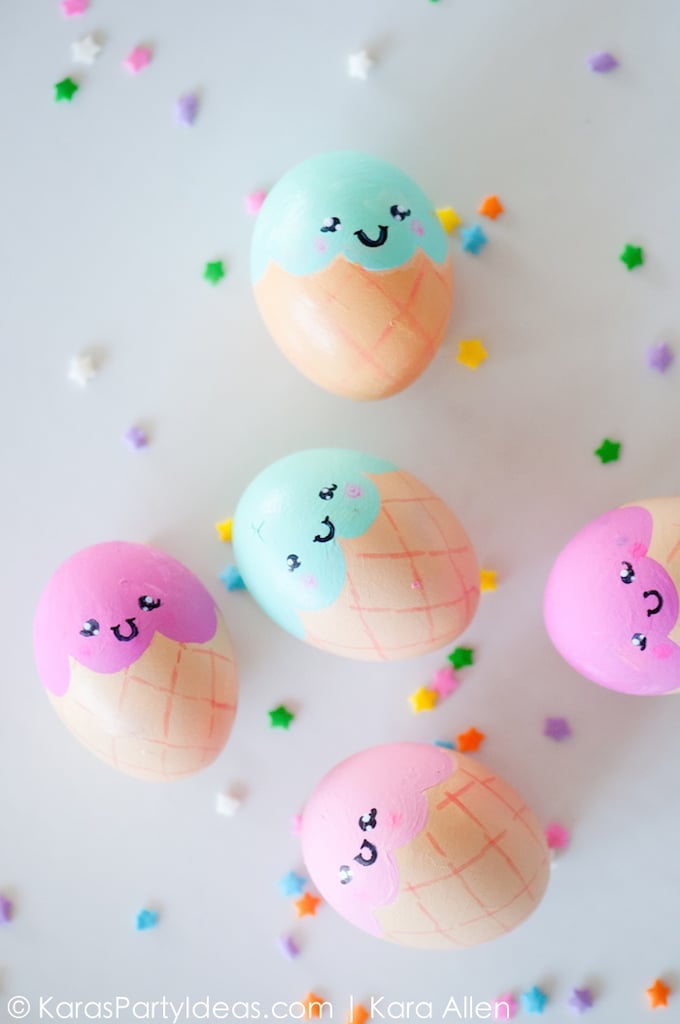 This is a sweet DIY [6], that's for sure!
Easter Egg Wall Hanging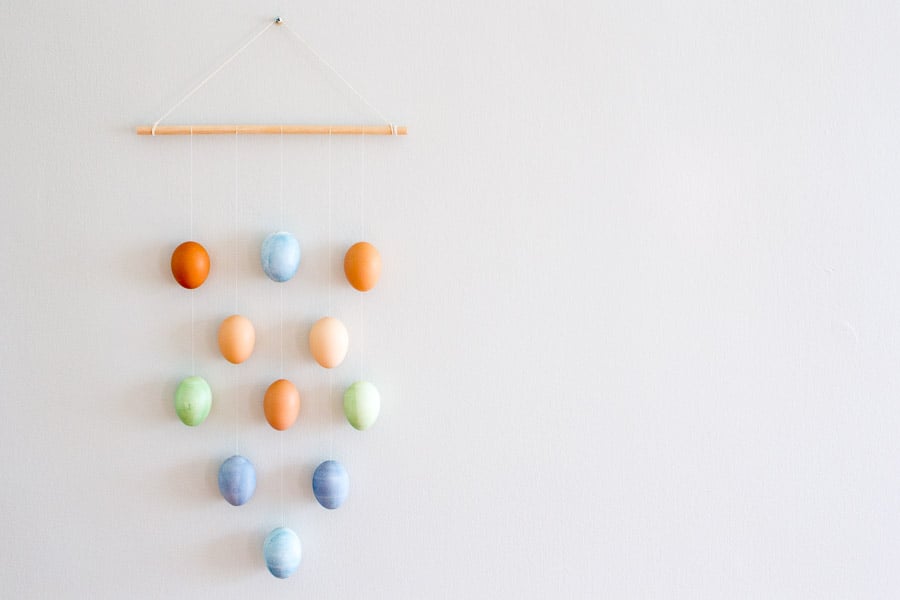 Make a craft that will look nice all Spring by following this DIY [7] for an Easter egg wall hanging [8].
Tissue Paper Easter Eggs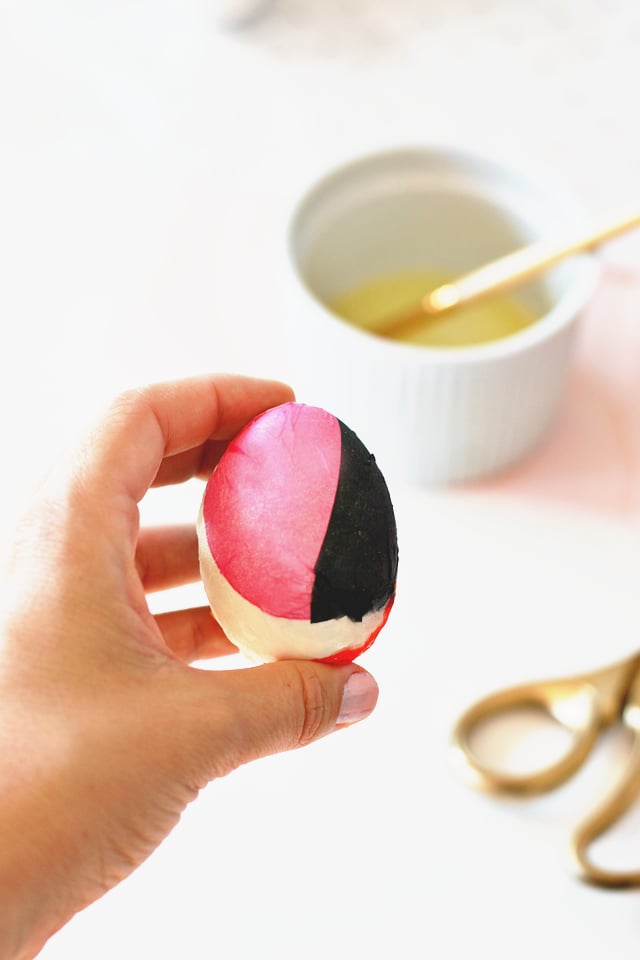 These Tissue Paper Easter Eggs [9] are so beautiful, you'll want to leave them out well after Easter Sunday!
Pineapple Easter Eggs
Whether they're Spongebob fans, or just love the fruit, these pineapple eggs [10] will make for an adorable Easter decoration.
Twine Time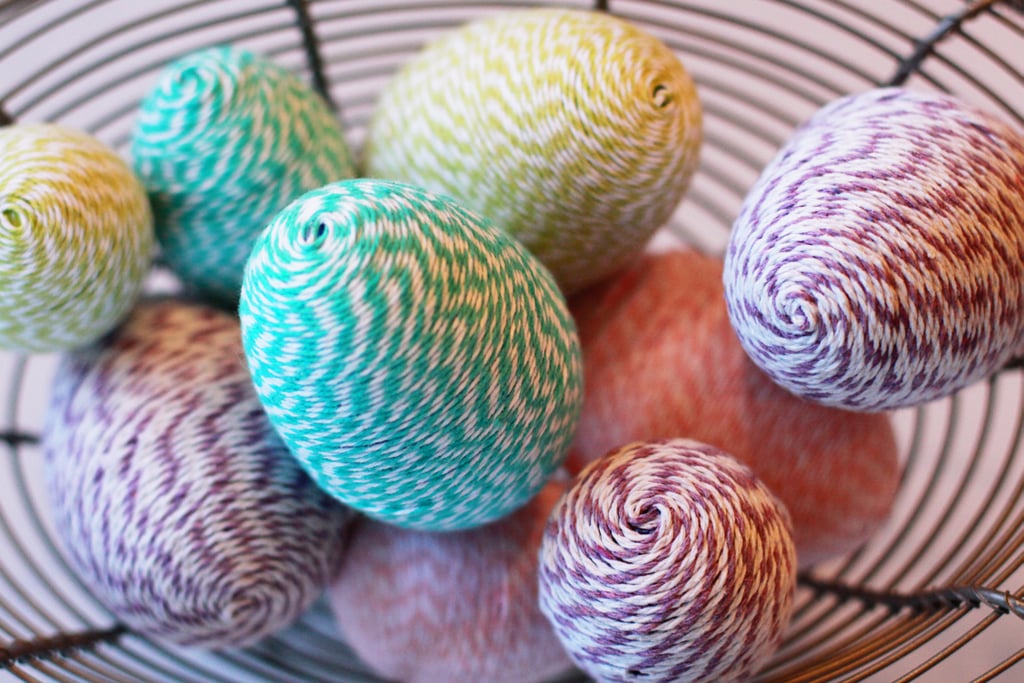 Wrapping plastic Easter eggs in brightly colored baker's twine [11] gives them a rustic, homespun look.
Nail Polish Eggs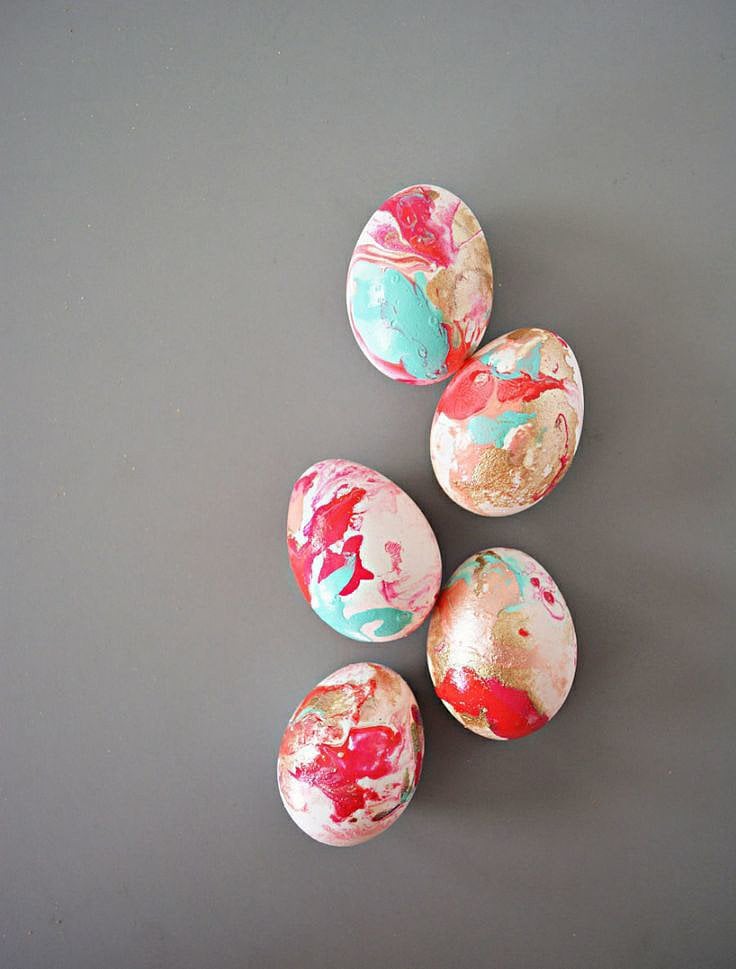 Don't waste money on store-bought dyes! Instead, use your nail polish collection [12] to create a masterpiece.
Tape-tastic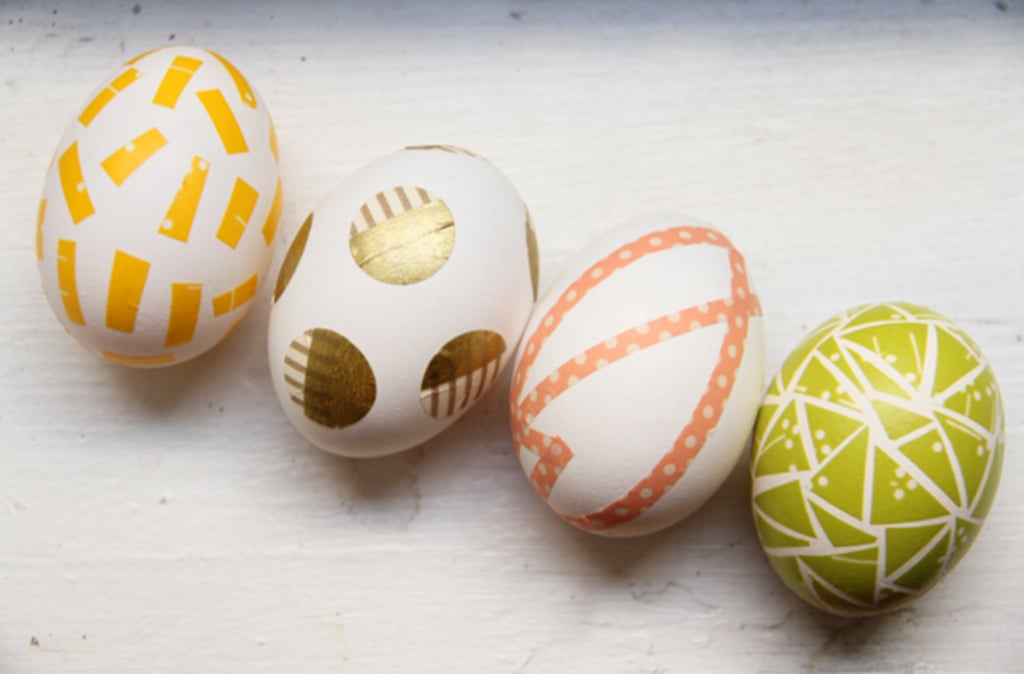 Get your hands on a few rolls of washi tape [13], and go to town — no messy dye required!
Painted Cactus Eggs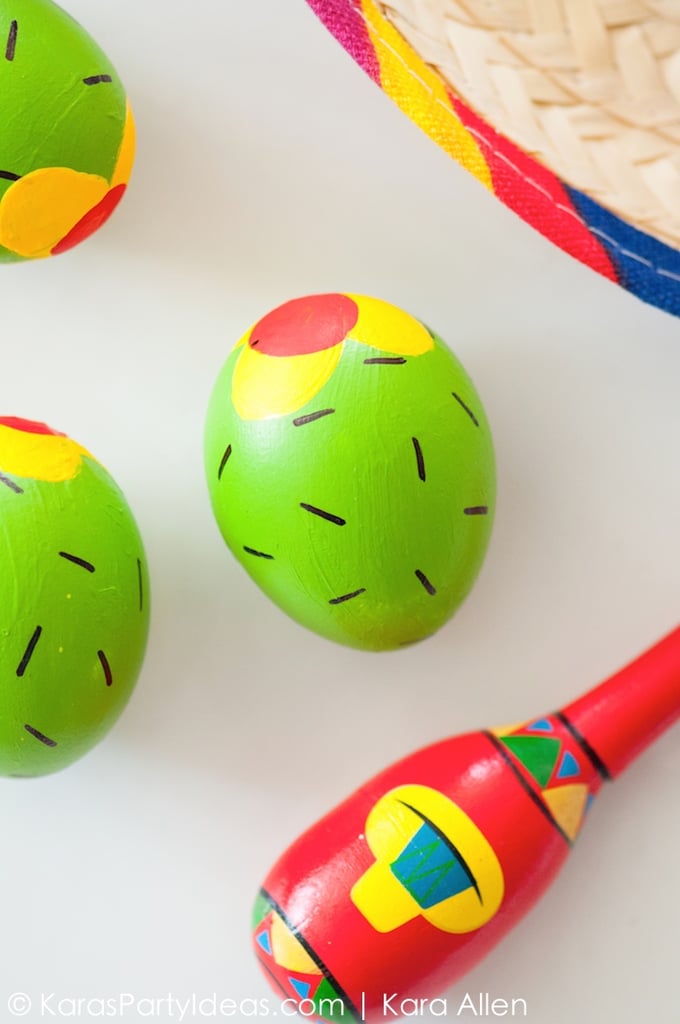 These cactus eggs [14] will give your Easter a bit of flair!
Chalkboard Painted Eggs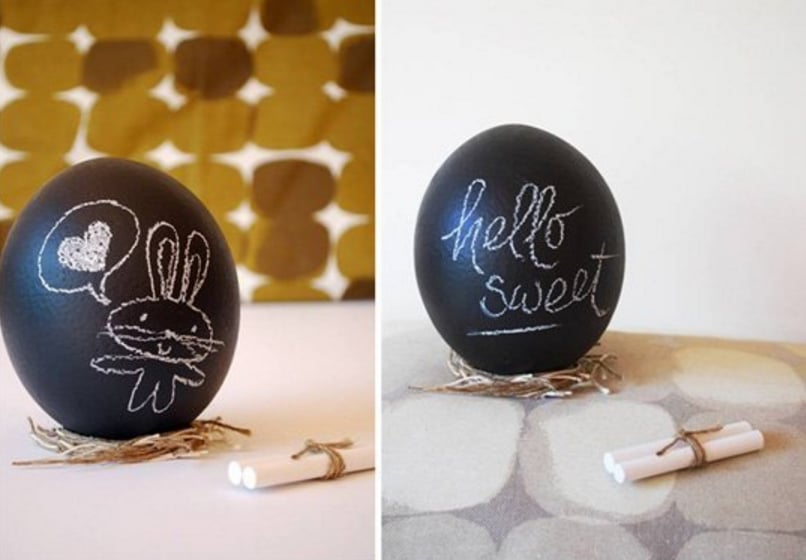 Write sweet messages to your tots on these chalkboard eggs [15].
Decoupage Surprise Eggs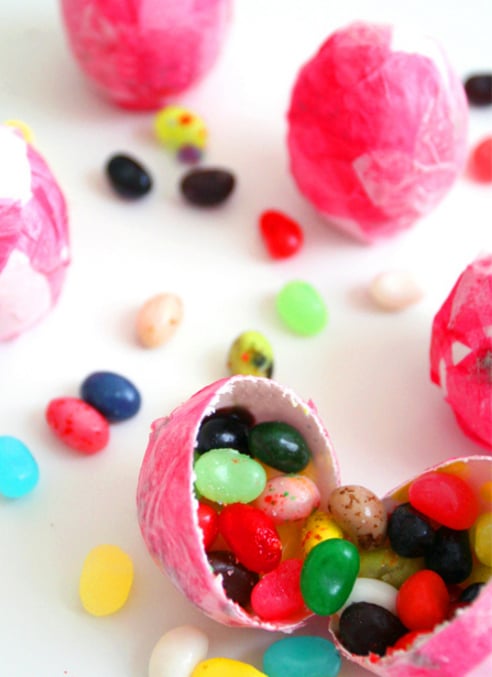 We know more than few kids (and their parents) who would love to crack open these Decoupage Surprise Eggs [16] and see what's hiding inside them.
Perfect Polka Dot Eggs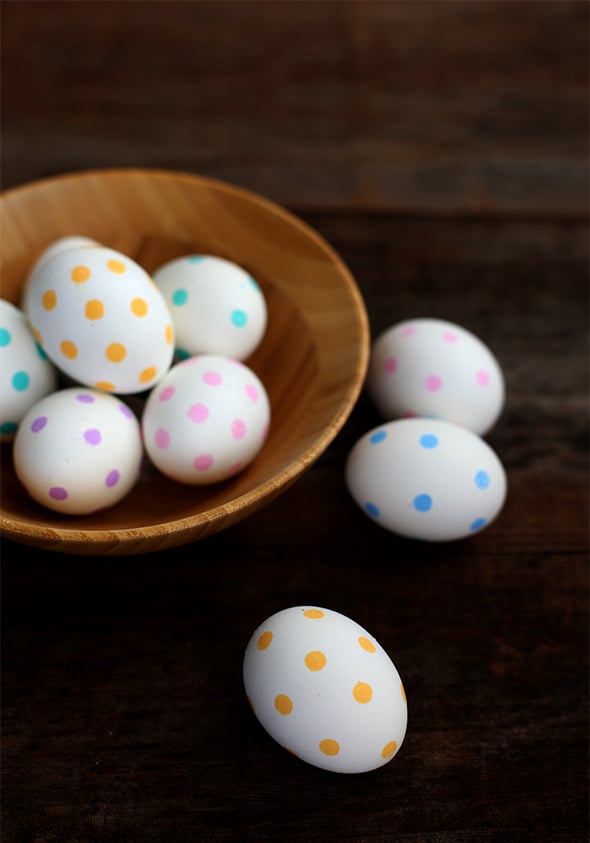 This quick and easy craft doesn't require anything more than a Sharpie marker and some polka dot drawing skills [17].
Tie Dye – Typography Easter Eggs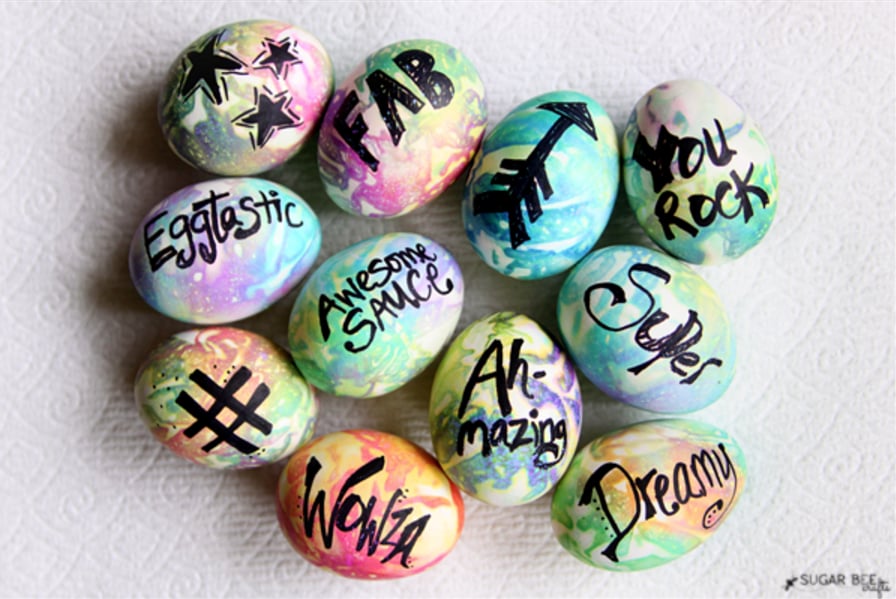 Take egg dying to a whole new level by creating Sugar Bee Crafts' Tie Dye-Typography Easter Eggs [18].
Whipped Cream Dyed Eggs
We're willing to bet that you didn't know you could dye eggs with whipped cream. Did you? My Baking Addiction [19] will show you how.
A Rainbow Surprise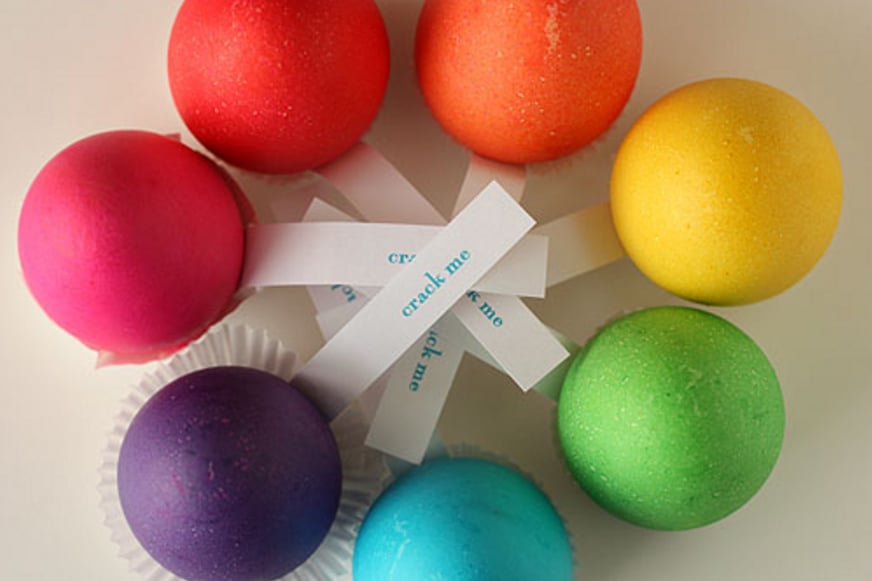 This craft [20] takes a little extra time and effort, but your kids will adore cracking these eggs, which reveal hidden surprises!
Chalky Easter Eggs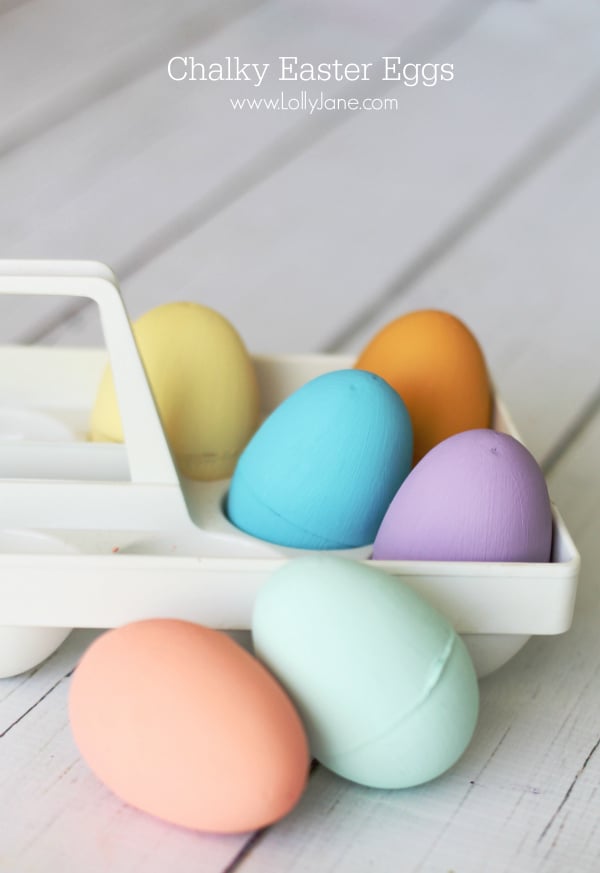 Using chalkboard paint and plastic eggs, LollyJane's pastel Chalky Easter Eggs [21] are a beautiful addition to the table.
Sugar Decorated Easter Eggs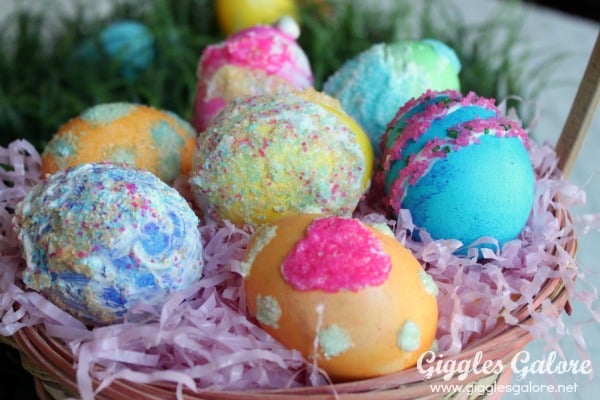 Your kids won't be eating these Sugar Decorated Easter Eggs [22], but that doesn't mean that much of the sanding sugar won't end up in their mouths in the process of crafting them.
Eggs Au Naturel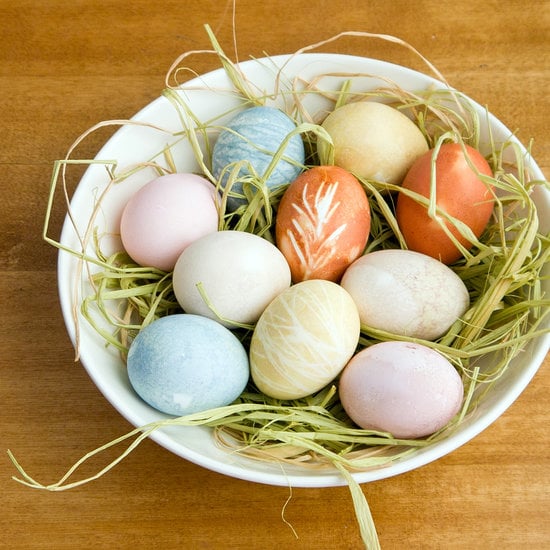 Green moms will love these eco-friendly eggs [23], which use fruits and veggies instead of artificial dyes.
Spring Stenciling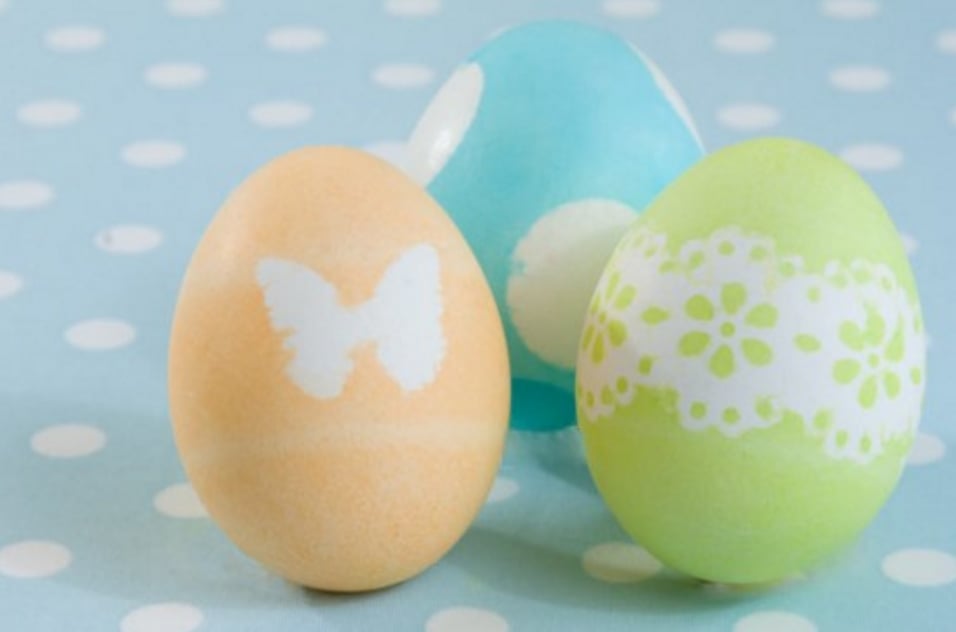 Give the traditional dye job an upgrade with the easy addition of contact-paper motifs [24].
Glittery Polka Dots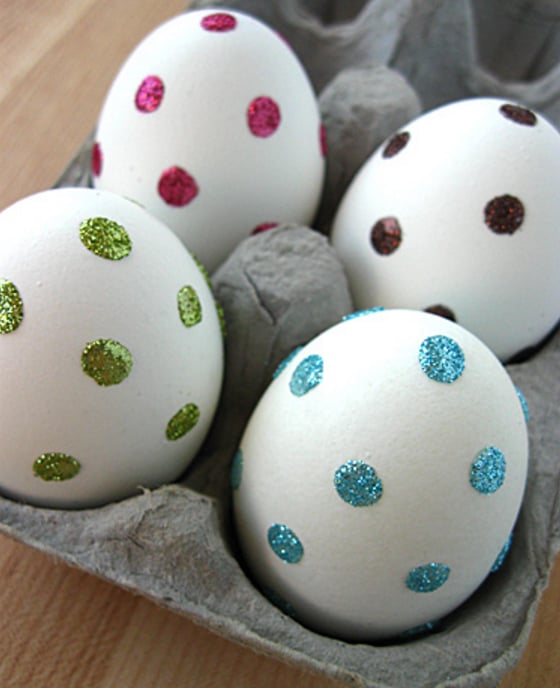 Give your eggs a glitz makeover with some sparkly polka dots [25].
Paper Punch Eggs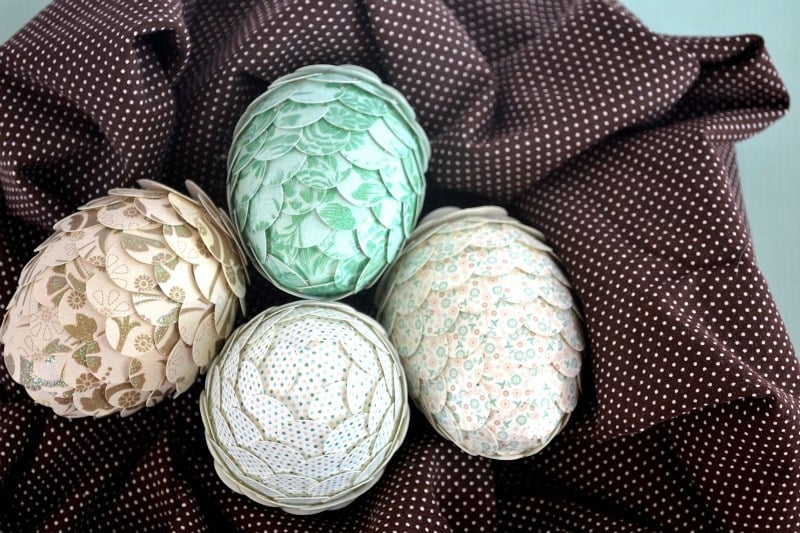 Styrofoam forms provide the base for these clever, crafty eggs [26].