For first-time moms, making your own baby food seems like a daunting task. The chopping, steaming, cooking, and blending are enough to scare off anyone. But the truth is, baby food doesn't have to require a lot of equipment or work. In fact, all you really need are a few ingredients and a food processor to whip up some healthy meals for your tot. Check out these super simple and tasty no-cook recipes!
Source: Shutterstock [1]
Raw Blueberry, Mango, and Avocado Puree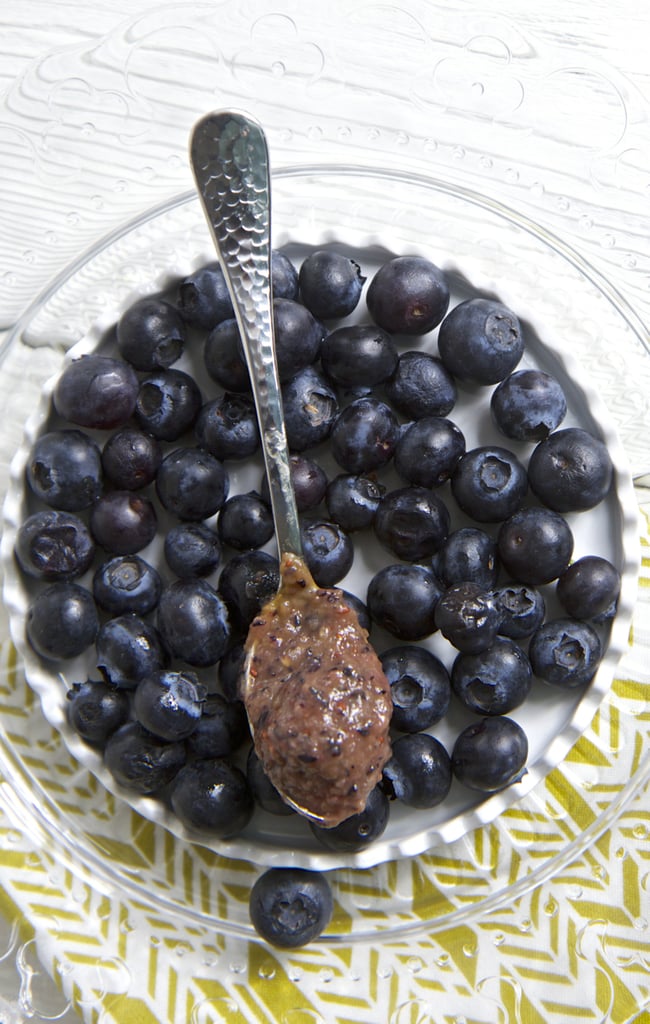 To give this fruity blend [2] an extra kick, Baby Foodie suggests adding a pinch of green chilies.
Source: Baby Foodie [3]
Chickpea Yogurt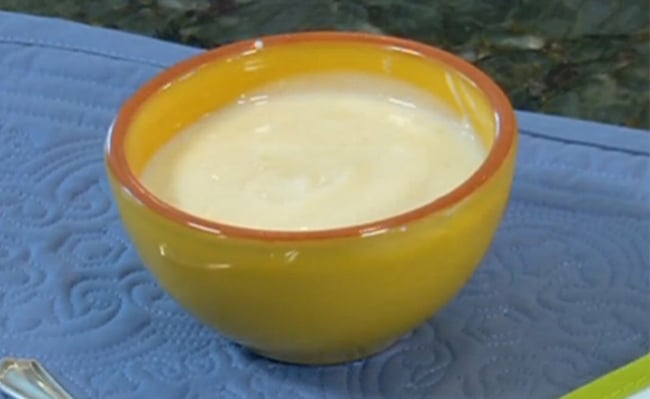 Our friends at The Bump worked with Sage Spoonfuls's Liza Huber to create this smooth, satisfying dish [4] that babies will eat up — literally!
Source: The Bump [5]
Pea Puree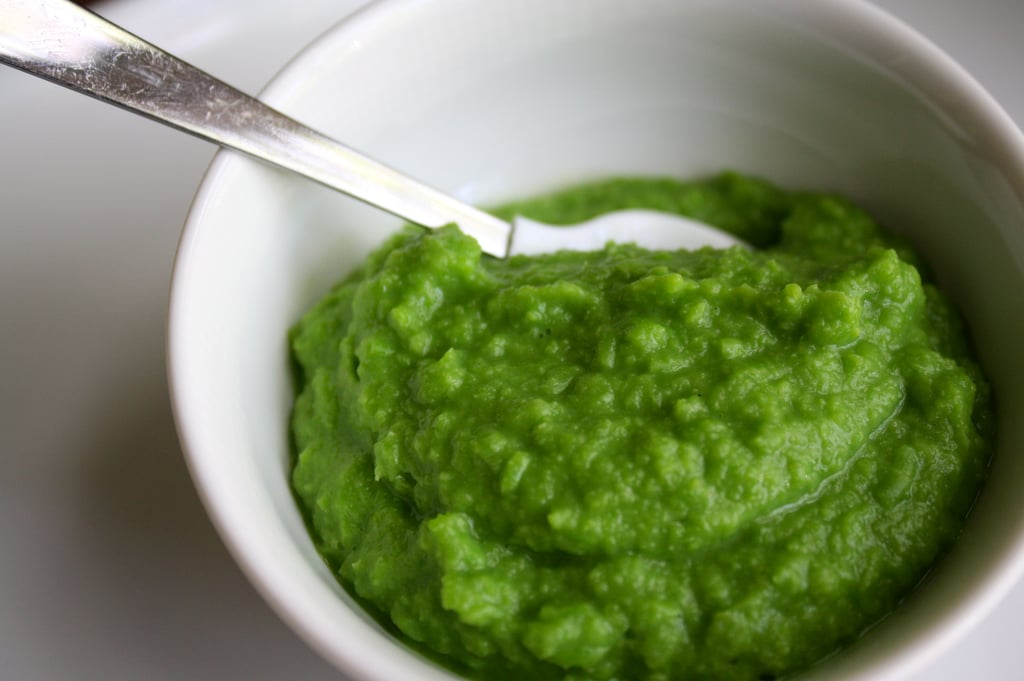 Babies aren't the only ones who will love In Sock Monkey Slippers's pea puree [6]. Spread it onto your tot's quesadilla or sandwich for a delicious, subtle way to add veggies to their meal.
Source: In Sock Monkey Slippers [7]
White Bean Puree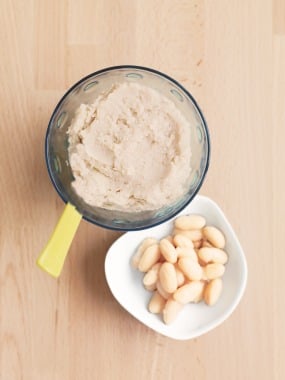 Pureed white beans [8] are rich in fiber, protein, and iron. Blending them with just a bit of water gives them a smooth, peanut butter-like consistency.
Source: Parenting [9]
Cantaloupe Cream
Cantaloupe's high water content means that when the fruit is blended with yogurt, it yields a rich, creamy texture [10].
Source: Weelicious [11]
Blueberry and Chickpea Puree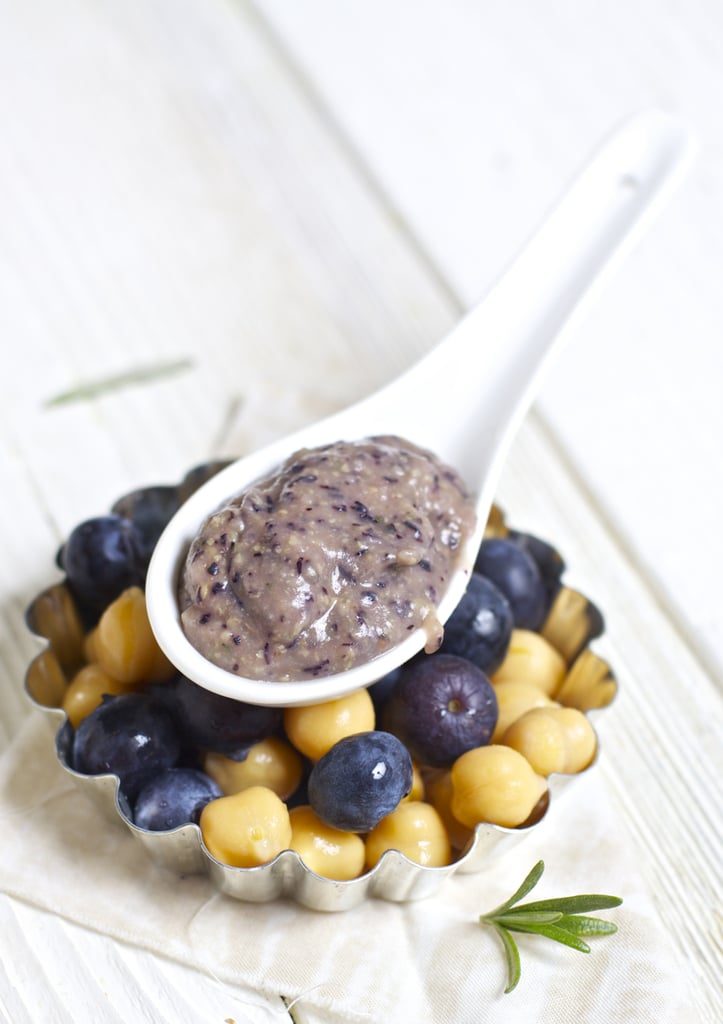 Not only is Baby Foodie's seasonal dish [12] packed with flavor, but it's also filled with vitamins, protein, and iron. Everything your growing baby needs!
Source: Baby Foodie [13]
Banana Avocado Mousse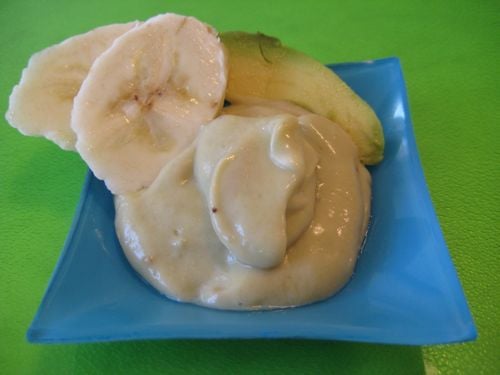 Never thought of banana and avocado as being complementary? Give Weelicious's rich and creamy mousse [14] a try. The blend is packed with antioxidants beta-carotene, vitamins C and E, magnesium, and potassium.
Source: Weelicious [15]