Easy Car Seat — the Inflatable Booster Seat
The Inflatable Easy Car Seat: Kid Friendly or Are You Kidding?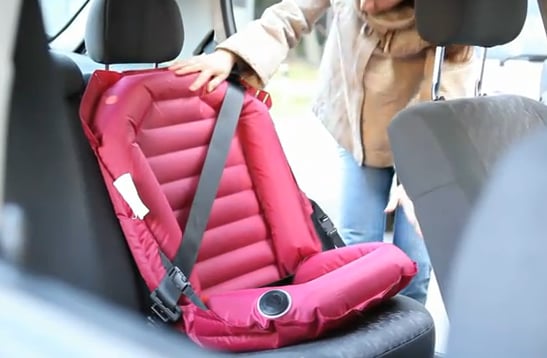 Mobile mamas know that moving a car seat from one vehicle to another is no easy feat. They're heavy, they're difficult to install, and they don't always fit in their allotted space. So it would seem logical that a company would create a version made for families on the move.
The Easy Car Seat ($92) is an inflatable version of the traditional forward-facing safety seat. Designed for kids ages 3 and up, the 1.5-pound booster "fully complies with EU and USA Vehicle Safety Standards." While I can see how carpooling mothers and grandparents would love the convenience of such a compact seat, I don't know if I could get past its raft-like design. What do you think?