Easy-Change Onesies
Two Sees Onesies For Quick Diaper Checks: Ga Ga or Gag?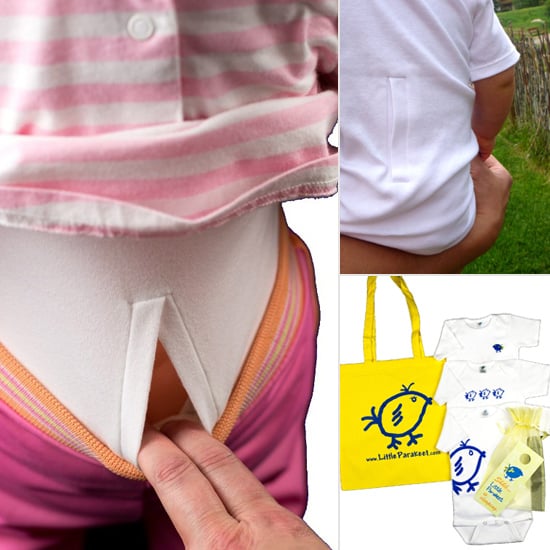 There isn't a mom, dad, or caretaker of a baby or toddler out there who isn't familiar with the diaper "sniff test." For every time that our sense of smell has done the trick, there's an instance or two in which it's let us down. To eliminate the inconvenience of wriggling a squirmy, squeamish baby out of his or her clothing and diaper only to find out it was completely unnecessary, an enterprising grandma came up with Two Sees.
These handy onesies feature a discreet rear opening where you can sneak a quick peek to check on the status of your baby's diaper. The onesies come in three simple unisex designs featuring the brand's royal-blue parakeet logo or can be purchased in plain white. Two Sees retail for $17 for a single printed onesie, $20 for a set of three solid white onesies or $30 for a set of three printed onesies. Constructed of 100 percent cotton, the product's lap shoulder makes it easy to get on and off a baby's head once it's been established that a diaper change is indeed essential.
It's a clever concept, but would you actually buy these alternatives to the traditional one-piece baby basic? Weigh in on our poll and comments section below!