Easy Cinnamon Rolls Recipe
Sweet! 20-Minute Sticky Cinnamon Rolls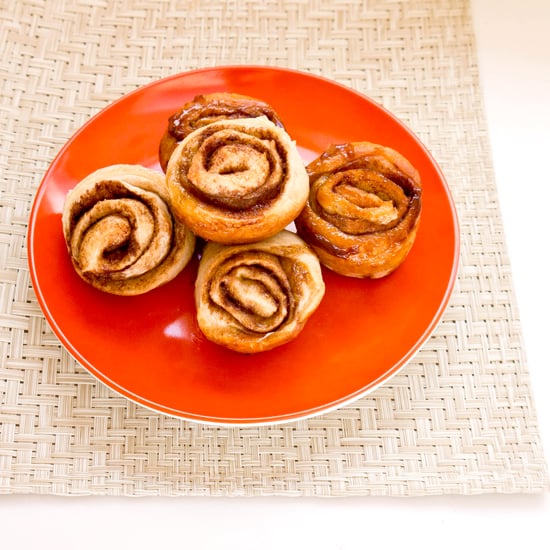 There's nothing like ooey-gooey cinnamon rolls for breakfast, and this recipe guarantees they'll be ready in just 20 minutes, making them perfect for an easy morning treat. With an assist from refrigerated bread dough, you are on your way to sweet rolls in just minutes; plus, this recipe is so easy the kids can help make them. Using a muffin tin bakes things up quickly and creates adorable individual sticky cinnamon rolls. You'll be licking your fingers in no time.
Keep reading for the quick and easy directions.
20-Minute Sticky Cinnamon Rolls
From Sarah Lipoff, LilSugar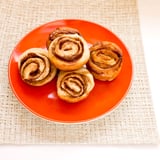 Ingredients
11-ounce tube refrigerated French bread dough
1/4 cup room temperature butter
1/4 cup brown sugar
1 teaspoon cinnamon
1 tablespoon white sugar
Flour for dusting
Directions
Preheat the oven to 350 F. Lightly dust your work surface with flour and open the tube of refrigerated bread dough.
Follow the seam of the refrigerated bread dough and carefully unroll, creating a long rectangle approximately one-half inch in thickness. Invite your lil one to use a rolling pin to help make things even.
Spread the room temperature butter over the dough, then sprinkle with the sugar and cinnamon.
Carefully begin rolling up the dough lengthwise, starting with the long side closest to you and rolling until you reach the opposite side, creating a long log of dough. Gently pinch along the seams to hold the length of rolled dough together.
Use a butter knife to cut the dough into two-inch sections. Lightly grease the muffin tin and then place a cut section of the rolled dough in each, creating 12 rolls.
Place the cinnamon rolls in the oven for 12 to 15 minutes, or until the tops have just browned. Carefully remove from the tin while hot and let cool before eating.
Makes 12 sticky cinnamon rolls.
Information
Category

Breads, Breakfast/Brunch

Cuisine

North American