Easy Family Dinners 2010-09-21 14:00:00
LilSugar Challenge: What's Your Go-To Dinner?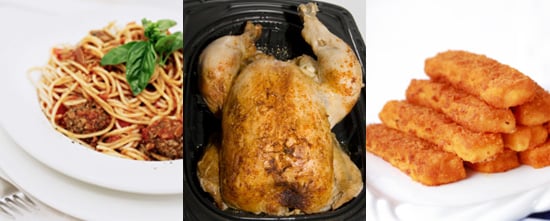 Meatloaf, again? Every mama has a dinner that she can practically make with her eyes closed. She turns to it when she's pressed for time or just isn't in the mood to think up a new meal. Whether it's breakfast for dinner or another variation of rotisserie chicken, we want to know what you cook up on a regular basis. I'll kick things off with my top three go-to dinners for the kids:
Pasta and meatballs
Rotisserie chicken with roasted potatoes
Tilapia fingers with corn and snow peas
Share your easy meals with us in the comments below!