Easy Garbanzo Dip With Sun-Dried Tomatoes
Creamy Garbanzo Dip With Sun-Dried Tomatoes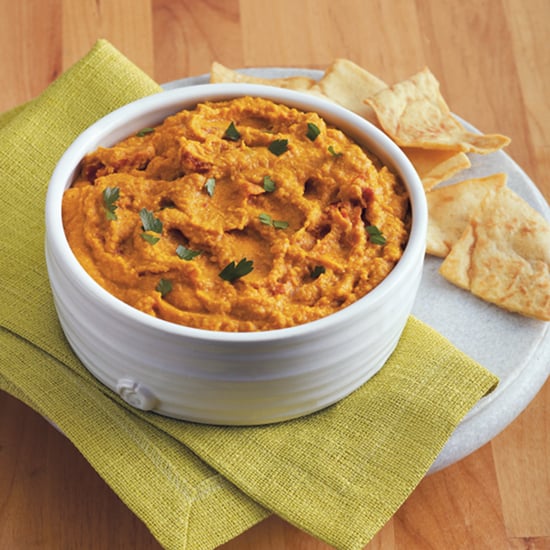 Looking for a healthy after-school snack? This easy variation on hummus is made entirely with staples you probably have in your pantry right now. The delicious result, a festively hued snack dip or sandwich spread, is also packed with lean protein.
Keep reading for the delicious recipe!
Easy Garbanzo Dip With Sun-Dried Tomatoes
Amanda Haas
Notes
One day I was making hummus when I realized I didn't have one of the key ingredients — tahini. So I took a sharp left turn into my pantry and added a few secret ingredients.
This is now my go-to party dip for adults and kids. Serve it with pita chips or fresh veggies like baby carrots, jicama, or celery. You can even spread it on a chicken sandwich. Yum!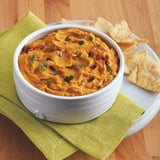 Ingredients
1 garlic clove
1⁄4 cup olive oil
2 tablespoons water
2 tablespoons fresh lemon juice
1 teaspoon paprika
1⁄2 teaspoon ground cumin
1⁄2 teaspoon ground turmeric
1⁄2 teaspoon salt
1 (15-ounce) can garbanzo beans (chickpeas), rinsed and drained
1 tablespoon coarsely chopped sun-dried tomatoes (from a jar)
2 teaspoons chopped fresh flat-leaf parsley (optional)
Directions
With the food processor on, drop garlic through food chute. Process until minced. Add oil and next seven ingredients (through garbanzo beans). Process until smooth.
Add tomatoes and pulse three times.
Spoon dip into a serving bowl, and sprinkle with parsley.
Serves 12
Amanda Haas is a cookbook author, cooking video host, and the founder of One Family One Meal, a website that helps families menu plan, grocery shop, and cook on a budget. Her cookbook, Real Family Food, features this and other delicious family-friendly recipes, as well as simple tips for bringing your family together around the table and a strategy for meal planning, budgeting, and shopping.
Information
Category

Snacks, Dips

Cuisine

North American