Easy to Install Car Seat
Britax's New Technology Changes the Car Seat Game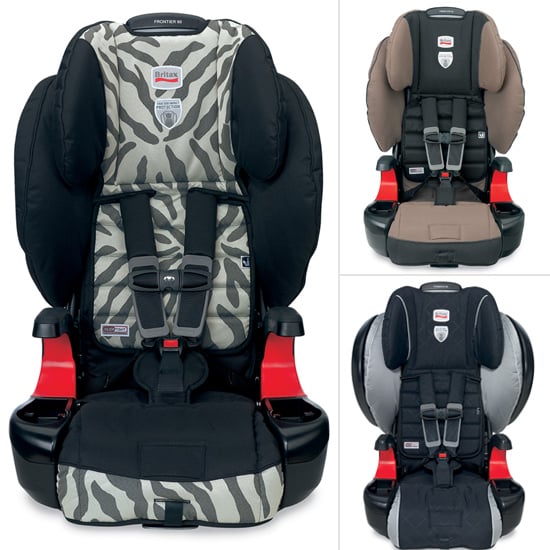 As any parent who's ever struggled over installing a car seat knows, it's not typically a fun task. In fact, it can take a normally calm, reasonably intelligent, and in-control mom or dad, and nearly reduce them to tears (not that I'm speaking from experience . . . ). And while companies are always touting their new and improved editions of baby gear, the upgrades are often subtle, and sometimes even undetectable to the average user. But not this time.
This May, Britax is introducing an all-new ClickTight technology in its Frontier 90 and Pinnacle 90 models. Having tested ClickTight out on one of the actual car seats — in an actual car — I can attest that the seat can really, truly be securely installed in less than a minute. The system eliminates the use of the LATCH system, and instead uses your car's seat belt system. An unmistakable "click" sound ensures that the seat is securely in place, and you're good to hit the road — no questions asked.
While easy installation is important, safety is still number one. The bases of both models are equipped with SafeCells, which compress in the event of a crash, lowering the center of gravity and reducing forward head movement. Integrated steel bars strengthen the seat's connection to the car, and a patented stage-release tether slows down forward movement. Both seats also offer extensive side-impact protection, which is important, as the National Highway Traffic and Safety Administration reports that three out of four car crashes occur from the side.
The Frontier 90 will retail for $330, and the Pinnacle 90 will be $370 at the time of their release in May.