Edible Finger Paint Recipe
Edible Finger Paint Is Fun For All!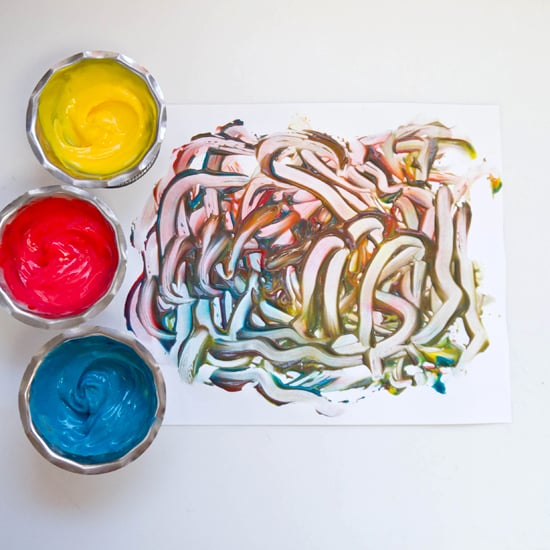 Learning about colors sure isn't boring with this fun experiment! Take finger painting to the next level by whipping up edible finger paints with your child. Along with being safe for little tots, edible finger paints are a wonderful way to introduce colors and show tots how they change when mixed together. With ingredients you probably have in your pantry, your child will be painting — and tasting — in no time!
Keep reading for this sweet craft.
What You'll Need:
1 3.4-ounce package of vanilla pudding
2 cups milk
Food coloring
Small containers
White paper
Directions:
Make the vanilla pudding following the directions on the box. This is a cooking experience that your lil can definitely help with! Invite your tot to measure and add the milk to the powdered pudding and then gently whisk.
While the pudding sets, get out your food coloring and several small containers.
Now your lil can scoop a couple of big spoonfuls of pudding into each container. Carefully add two to three drops of food coloring to each container, making single colors or mixing. See what happens when your tot mixes red and blue food coloring in one pudding container.
Get out a sheet of paper and drop a spoonful of each color of finger paint onto the paper. Invite your child to use his fingers to make lines and designs — and taste his fingers along the way!