Electronic Thank-You Notes For Kids
Electronically Generated Thank-You Notes: Kid-Friendly or Are You Kidding Me?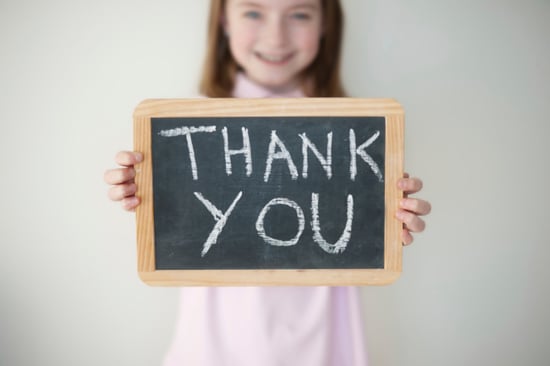 The party's over, the sugar high's waning, and all of your lil one's unwrapped gifts are piled up in the corner. What's next?
For traditional mamas, the next step would be sitting down either with her school-aged tot or on her own to write thank-you notes to everyone who was gracious enough to bring a present to the party. While the actual writing process may be tedious, it's a sure way to teach lil ones gratitude and an excellent way to help your tot practice her writing skills (even preschool tots can take a moment to write their name on the card).
But recently I've noticed a trend where a note is waiting in my email account before I even make it home from the party. We're not talking about a personalized note that thanks us for the specific gift we've given, but a generic note sent from an ecard site thanking us for the "toy" that the birthday child "is going to love playing with" in the future. Sure kids (and their task-master moms) would love an easy way out of writing, but are these even worth sending if the guest of honor isn't the one doing it and the child who attended the party isn't the one receiving it?