Elf on the Shelf Birthday Tradition
There's a New Elf in Town, and He's Ready to Party!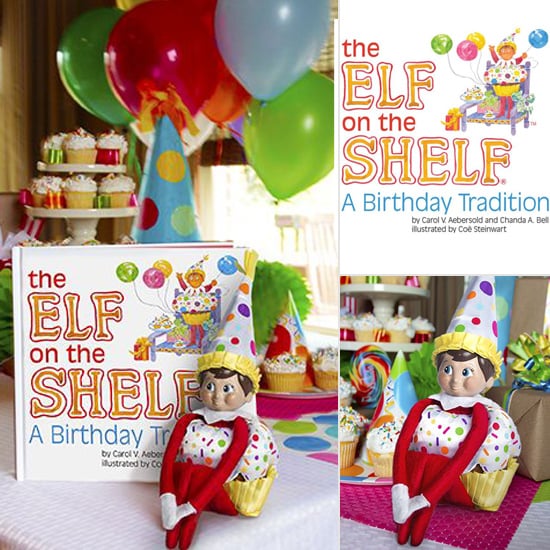 For fans of the Elf on the Shelf Christmas tradition, once a year simply might not seem like enough to satisfy those mischievous elfin antics. We've got some great news for you: as of Oct. 22, the beloved Christmas elf has a new line to add to his résumé — he's doing birthdays as well!
The Elf on the Shelf: A Birthday Tradition is hitting store shelves next week and tells the tale of the North Pole birthday tradition, with special instructions on how to invite your own scout elf for a birthday visit. The book comes with a unisex cupcake costume to outfit your elf for the birthday kid's big day, and the set will retail for $20. If you don't already have an elf in your home, you'll have to purchase one separately as part of the Christmas Tradition set.
While you'll have to wait until Oct. 22 to actually order your birthday Elf on the Shelf, you can sign up on the company's website today to receive an alert as soon as they're ready to go. Time to start strategizing — what kind of trouble is that birthday elf going to get into first?!