Enter For a Chance to Win Amazing Prizes
Hurry! Tell Us #whatyoulove and Enter For a Chance to Win Luxury Prizes!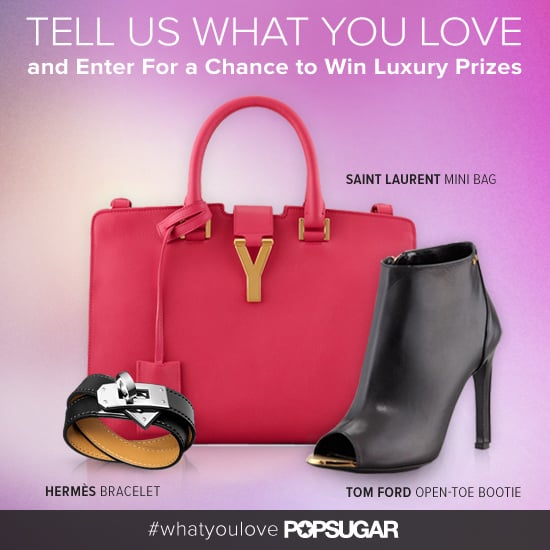 You may have noticed some fabulous changes taking place right here on POPSUGAR over the past few weeks. In addition to enjoying stories and video about fashion, fitness, food, and more, you can now shop all the brands you love! It's easy — simply head over to ShopStyle to search hundreds of retailers and thousands of products. In addition to helping you browse everything from a sexy LBD to the season's hottest shade of lipstick, we're sharing the latest sales, trends, and more! To celebrate, we want you to tell us what you love! Head over to the entry page and tell us #whatyoulove, and you'll be entered for a chance to win a Saint Laurent mini bag, an Hermès bracelet, and Tom Ford booties!