Epileptic Boy Can't Bring Seizure Dog to School
Epileptic Boy Denied Right to Bring Seizure Dog to School?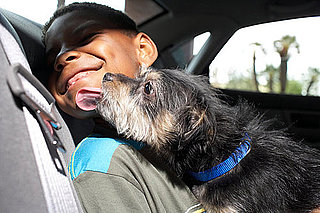 Does everyone really have a right to an education? People in Virgina are questioning that since Andrew Stevens, 12, a boy who suffers from Lennox-Gastaut syndrome, a rare form of epilepsy, is having trouble returning to Fort Belvoir Elementary. The conditions of his reentry, after being home schooled for two years, are posing a problem. One report said:

The family raised $20,000 to get Alliya, a seizure detecting dog. But Andrew's school says that because he has a disability, he can't manage the dog if he has a seizure.
Using the Americans with Disabilities Act, the boy's mother, Nancy, is battling the system. Do you think the school has a legitimate concern?