Event Babysittng Service
Lucky Lil' Darlings: Ga Ga or Gag?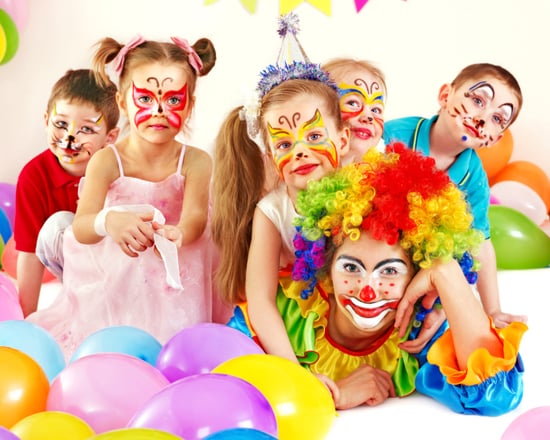 Imagine heading to an event — say a wedding, grown-up Halloween party, or even a friend's big birthday party — and knowing that when you dropped your tots off in the kiddie area they might have more fun than you do. That's the idea behind Lucky Lil' Darling's Kid Zone, an NYC-based private event babysitting service that may have Mama wishing she could sit at the kids' table.
Just give LLD's sitters some space and they'll set up a "pop-up child center" that will entertain kids for hours on end. Expecting babies at the party? They'll bring infant toys and seats. Have a few arts-and-crafts lovers? They'll set up a jewelry-making station. Want to transport the kids to a fantasy world? Princess, safari, and fairyland entertainers will help them imagine they're there. And when the kids look tired — but the adult party still rages on — they'll get the kids cozied up for a midnight movie fest. With a one-to-three sitter-tot ratio, kids are carefully watched while Mom and Dad party the night away. But all of this fun comes at a cost — a high cost. Kid Zones start at $500, and the prices quickly climb as more activities are added to the package.