Exmobaby Baby Monitoring System
Kid-Friendly or Are You Kidding: Exmobaby Baby Monitoring Onesies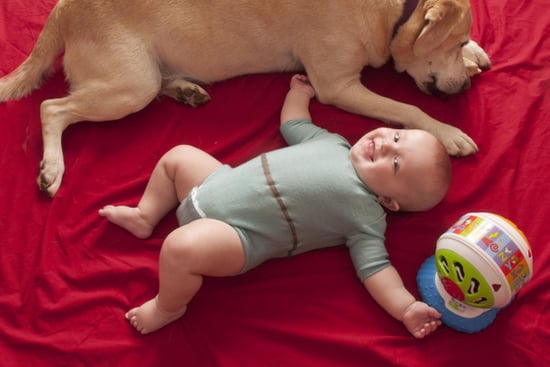 This may look like an ordinary onesie, but the technology behind it is so high-tech, we had to read and reread the company's website a few times before actually understanding what it does. Through biosensor devices, Exmobaby Smart Garments provide remote monitoring of baby's heart rate, behavior, and even emotional state. A wireless transmission box is installed in the home, and as the child's condition or movements change, parents are alerted via messages on their computers, PDAs, or cell phones.
According to Exmobaby, the product "will also be marketed to parents worried about infant sleep apnea, choking, and other dangers that relate to SIDS," leading us to wonder . . . is the company preying upon apprehensive new parents' worst fears?
While Exmobaby isn't yet available on the consumer market, the company is currently making 1,000 test kits (ranging in price from $1,000 to $2,500) available for purchase by potential distributors, resellers, and marketing partners.
We want to know what you think. Is this a genius step for the field of baby monitoring or just plain ridiculous?