Facebook Post Reunites Mom With Lost Photos
Facebook Reunites Mom With Long-Lost Baby Photos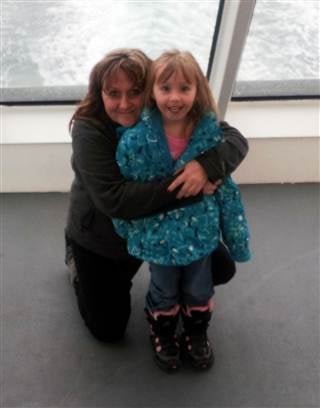 A Canadian mom has helped reunite some long-lost family photos with their owner, thanks to her Facebook post.
Nine years ago, Ann Perry-Smith's car was broken into in Bamberton, British Columbia, and the thief stole her diaper bag that held two cameras, including pictures of her newborn daughter, Today reports. Perry-Smith assumed the photos were lost forever. But when good samaritan Helen Maslyk recently pulled off the highway in Victoria because of car trouble, her children ran into the woods, where they discovered a film canister.
Maslyk believed finding the lost film was fate. So she developed it and published the images of a newborn, man, and dog on Facebook, asking the social media community: "Do you know who this is???"
"I'm the type of person (who thinks) everything happens for a reason so it didn't even strike me as funny or strange to take it and want to go get it developed, find out what was on it and see if I could return it to the owner," she said.
Perry-Smith's friend saw the posting, tagged the people in the photos, and alerted her. "My jaw dropped," Perry-Smith says. "I sat there, and then I called for my husband, 'You have to see this.'" Maslyk arranged a meeting, and Perry-Smith's family is "thrilled" to be reunited with her photos and show her now nearly 9-year-old daughter what she looked like as a baby.
How's that for a "picture-perfect" ending?