Facts About Pneumonia For World Pneumonia Day
A Global Epidemic: Pneumonia Isn't Just Affecting the Elderly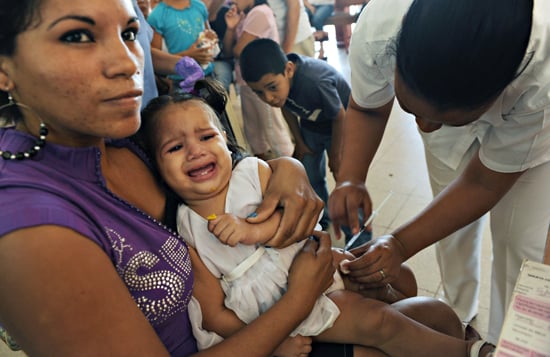 Quick — what's the leading killer of children under the age of 5? Not AIDS, not cancer, not even the flu. Pneumonia kills a child every 20 seconds, but that statistic can easily be improved with vaccinations and education. On the eve of World Pneumonia Day, I spoke with ABC News' senior health and medical editor Dr. Richard Besser and Dr. Orin Levine from the International Vaccine Access Center about this preventable disease. Take this quiz to see how much you know about pneumonia and what we can do to bring down these deadly statistics.
A Global Epidemic: Pneumonia Isn't Just Affecting the Elderly
Who is most at risk of developing pneumonia?