Facts About the Umbilical Cord
The Umbilical Cord: Test Your Knowledge on Baby's Lifeline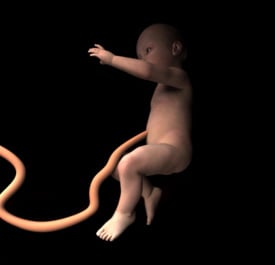 New parents are carefully taught how to care for their lil one's umbilical cord after the tot goes home, but just how much do you know about it while it is performing its duties? Known as the lifeline that connects the fetus to the placenta, the umbilical cord often remains a mystery.
The Umbilical Cord: Test Your Knowledge on Baby's Lifeline
When does the umbilical cord start to grow?