Fake Alcohol While Pregnant
Did You Drink Fake Booze During Your First Trimester?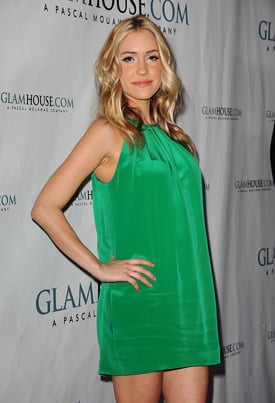 If you're a social creature who enjoys a glass of wine, it can be hard to hide a new pregnancy from your pals. Go out to dinner and skip ordering a glass of wine or stop by a party and stick to water, and you might as well be wearing a sign that says, "I'm knocked up!" I told people I was pregnant when I was only eight weeks along for this very reason.
But if you're not comfortable telling your girlfriends your big news until your first trimester is over, it can be a conundrum, one that some women solve by drinking faux booze. (Pomegranate juice makes a great fake red wine, by the way).
Kristin Cavallari went on Twitter to throw people offtrack, then had to backtrack a few weeks later. "I tweeted that I had margaritas a few weeks ago to throw ppl off cuz I had gotten a couple tweets about my pregnancy. I didn't really drink!" Would you follow Cavallari's footsteps and either drink faux alcohol or just tweet that you were? Weigh in below!