Family Saved From Fire by a Crying Doll (VIDEO)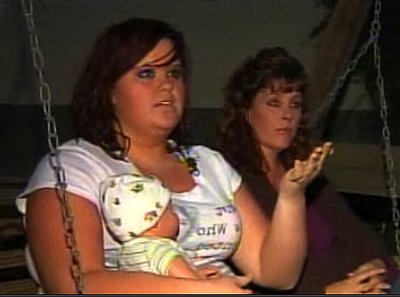 File this one under "Miraculous": The Deason family of La Vergne, Tenn., owes their lives to a crying baby doll that woke them up yesterday morning just in the nick of time to escape from a fast-moving house fire.
The life-like doll, an educational tool in Christian Deason's high school parenting skills class, was programmed by her teacher to cry at 3:30 a.m, just as a real baby would. At that moment, a fire was engulfing the teen's home, but neither she, her mom, nor her mom's boyfriend were aware of it because their smoke detector did not sound. (For the fire marshall's theories about why, read News Channel 5's account.)
Christian Deason describes being awoken by the doll's cries, only to be confronted by a wall of smoke and flames. Her family quickly mobilized, and managed to escape. Their home is completely destroyed, but they have their lives — and the baby doll that saved them.