Famous Dad Fatherhood Quotes
20 Celebrity Dads on the Joys of Fatherhood, Cherished Family Moments
We're excited to share this post from our friends at Celebrity Baby Scoop! In honor of Father's Day, we bring you Jenny Schafer's roundup of what 20 of Hollywood's hottest dads have to say about fatherhood and family.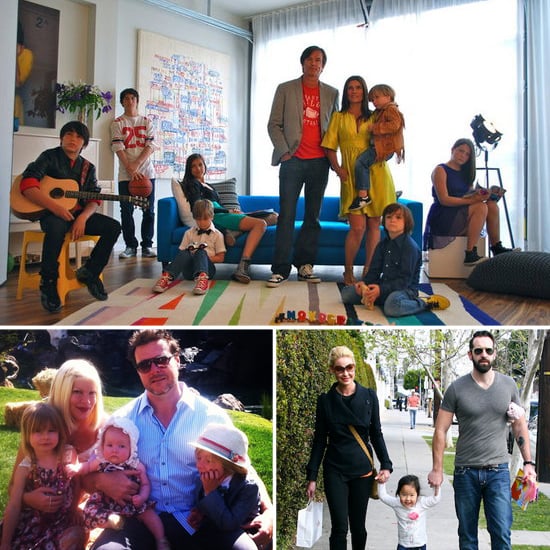 In honor of Father's Day this Sunday, we're rounding up what 20 of Hollywood's leading men have to say about the joys of fatherhood and their most cherished family memories.
Josh Kelley: The singer-songwriter and his wife, actress Katherine Heigl, are proud parents to two daughters: Naleigh, 3, and newborn daughter Adalaide. Before adopting his second daughter, the father of two opened up to Celebrity Baby Scoop about his sweet girl Naleigh:
"She is doing great. She's the cutest girl in the world. She loves to sing and loves when Dada reads her books."
Related: Adam Sandler's girls visit him on the set of Grown Ups 2
Robert Novogratz: Robert and his wife, Cortney, are parents to seven children: Wolfgang, 14; Tallulah and Bellamy, 13; Breaker, 11; Five and Holleder, 6; and Major, 3. With two sets of twins as well as three more children, a new home furnishings brand, and a successful reality TV series, Robert opened up about keeping the kids top priority:
We make the kids our priority no matter what we are doing, and find time for some one-on-one with each of them. We also take different kids with us when we travel for projects. Just recently, we took our 6-year-old twins to Mammoth, CA, to do a makeover for skateboarding superstar Tony Hawk. They were in heaven!
Dean McDermott: Reality TV stars Tori Spelling and Dean McDermott welcomed their third child, daughter Hattie, seven months ago. And already the happy couple are expecting baby number four later this year! The stars of Tori and Dean: Home Sweet Hollywood are also parents to son Liam, 5, and daughter Stella, 3.
Liam's all about the poop right now! We have no idea where he comes up with it, but it's too good not to share. And Stella's going to be a supermodel. Some of the poses that she strikes are amazing!" Dean is also dad to 13-year-old son Jack from a previous marriage.
Click here to see what 17 more celebrity dads have to say about fatherhood, family, and more!
More great stories from CelebrityBabyScoop.com:
Kingston and Zuma Rossdale Have Fun at New Levels
Olympic Soccer Star Christie Rampone: "It Means the World to Me" Having Family Cheer Me On
Celebrity Moms Share Their Summer Plans
Denise Richards on Hair Advice and Her Funny Daughters
Autumn Reeser and Jesse Warren Celebrate Finn's First Birthday
Sources: Instagram user torianddean, Fame Flynet