Fashion Dolls For Girls
Fashion Playtes Get Future Stella McCartneys to Design Online!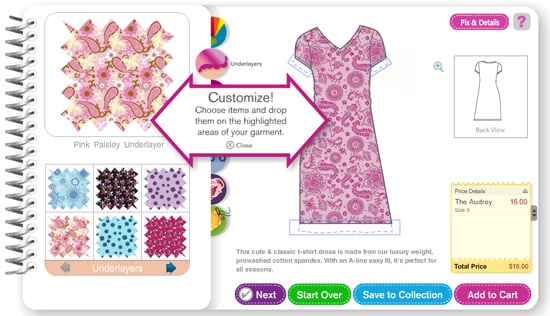 Mama's paper dolls have moved online! In the 1980s, Fashion Plates had many girls (now grown women) creating their own versions of couture. Today, the entire process has moved online, and Fashion Playtes has lil Project Runway fans pushing the style limits as they customize their own clothing. Future Stella McCartneys can choose from 18 apparel options, ranging from denim skirts to ponchos and tees, decorate them with the ribbons, flowers, rhinestones, and appliques, and then show them off to friends and family who can purchase the items (starting at $5).